Christine Passarelli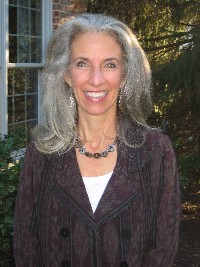 Biography
Christine is a registered nurse trained at the Newport Hospital School of Nursing where she was first introduced to a holistic approach to patient care. Through the years Christine has utilized a holistic approach when working with her patients in the hospitalized setting, most recently in the settings of Cardiac Rehabilitation and Heart Failure.
While attending a holistic health fair, Christine was introduced to the BodyTalk system. This energetic system of healing intrigued her. After one session Christine felt immediate improvement; less stress, less anxiety, calmer, less tired, more energetic, and more focused. These results led her to the BodyTalk Access class. Christine began utilizing the techniques she learned on herself and others with amazing, positive results. Within a month Christine was taking the Fundamentals class. That was 2009.
Since that time Christine has continued to use BodyTalk with family and friends while continuing to further her BodyTalk education. The continued positive results have led her life in a new direction. Christine is now a Certified BodyTalk Practitioner and has broadened her circle to include clients.
Christine is a founding member and treasurer of the BodyTalk MidAtlantic Association based in Pennsylvania. She is also a member of the American Holistic Nursing Association and has earned her certification in Holistic Nursing. In addition, Christine has studied the Accunect modality and has achieved her Bachelor of Science in Nursing from Immaculata University where nursing is taught through a holistic approach.
As a nurse, Christine believes that optimal health and wellness is achieved through a balance utilizing both western medicine and eastern-based approaches. Through the BodyTalk System, Christine will support and facilitate the client's innate ability to balance and heal itself.
Thank you for allowing me to accompany you on your journey to achieve your own optimal level of health and wellness!