Mimi Searfoss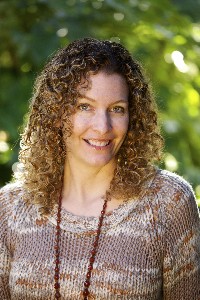 Ms. Mimi Searfoss
CMCH, Master Coach Trainer ®, CBP, Parama BP, AdvCBP
Clinic


Ridgefield, WA 98642
USA
Biography
Mimi Searfoss has studied the ways cultures and philosophies view our world. The synthesized elements of these varied perspectives results in her unique approach to understanding and healing problems that effect our mental and physical health in this modern world.
In addition to being an Advanced Certified BodyTalk Practitioner, Mimi is also a Master Certified Clinical Hynotherapist, Master Intuitive Coach and Trainer®, Author, Reiki Master, Certified Color Therapist, and is well versed in EFT. These modalities, used in support of her Client's personal needs, result in promoting effective healing and emotional well-being and self discover.
Mimi also holds a B.F.A in Interior Architecture, and practiced design for 20 years. The solution seeking creative process used in design is part of the tool kit of resources she draws upon to facilitate creative healing processes for her Clients. Prior to that she was a Ballet dancer, and has studied many other forms of dance and yoga.
Mimi practices in Los Altos, California.