Brian Mitchell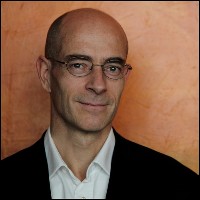 Brian Mitchell
CBP, AdvCBP
Clinic
chez Cabinet Léger
24 rue Geoffroy St. Hilaire
Paris, 75005
France
Phone: +33 (0)6 80 15 29 67
bm.bodytalk@gmail.com

Biography
Brian's initial training in the BodyTalk System in 2003 was a major personal shift that opened to this unique and fascinating system of holistic health care that he continues to explore today. He has been a BodyTalk practitioner in Paris, France, since 2006.

BodyTalk sessions in person or at a distance by appointment.

International BodyTalk Association courses completed:
BodyTalk Access, Fundamentals 1 & 2, Fundamentals 1 Extension, Principles of Consciousness, Bio-Dynamics, Macroscopic BodyMind, Matrix Dynamics, BodyTalk Advanced Integration, Finding Health 1, MindScape, BreakThrough 1, Practitioner Reflex.

Other Health & Well-being Qualifications:
CFT Foundation Course, 2015
Anatomy & Physiology Course,
FPESD, 2010 – 2011

Reiki Master – Practitioner, 2004 – Present
The Silva Method, 2004

Other Education:
Bachelor of Education - Math & Science (Honours), University of Calgary, Canada, 1992.
Bachelor of Applied Science - Geological Engineering, University of Toronto, Canada, 1983.