Toni Stevens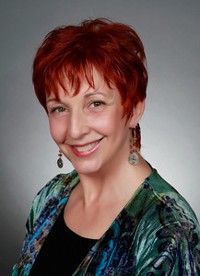 Biography
Toni Stevens
is a certified BodyTalk Parama Practitioner and BodyTalk Access Trainer.
Classes completed in the BodyTalk System include:
*
Modules 1, 2, 3, 4, 6, 7 & 9
* Module 1/2 Advance Practical
* Parama Units 1&2
* BodyEcology
* Evolve Epigenetics for BodyTalk
* Right Brain
* BodyTalk Orthopedic Evaluation
* BodyChemistry Specifics
* Breakthrough
* Mindscape
* BodyTalk Structural Integration Concepts
* AnimalTalk

This training gives Toni the technology to uniquely tailor each session and specialized understanding when addressing: viruses, bacterial infections, allergies, food intolerances and environmental toxins.

Prior to BodyTalk, Toni trained in Touch for Health, Reiki, Polarity, One Brain, Educational Kneisiology and Theurapeutic Touch. She is a certified meditation teacher. After certifying as a BodyTalk practitioner in 2003, she shifted her practice to work almost exclusively within the BodyTalk System.

"BodyTalk supports my conviction that the body/ mind/ spirit complex is designed and capable of healing itself. It is the most powerful tool I have found to facilitate long-lasting health improvement for clients and myself. I experience joy and gratitude while helping clients connect to their inner healing wisdom and spiritual nature."

Toni is available for private appointments and classes in BodyTalk Access, Reiki and meditation through her office in Durham, NC. She works on animals as well as people of all ages.