Amy Fazackerley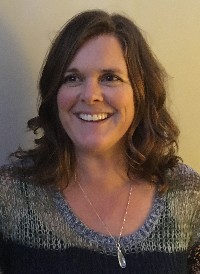 Biography
BodyTalk has been a major turning point in Amy's life. Amy first began her role as a health care provider in 1997 when she graduated as a Registered Dental Hygienist from Dalhousie University. While taking much pride in her work for 12 full time years, Amy often had an intuitive sense that there must be deeper issues

contributing to the health of her clients that went

beyond the physical, so she started allowing herself to be open to other possibilities.
In 2008, after a year of intense stress, Amy encountered a BodyTalk Practitioner who described BodyTalk to her as "reconnecting your emotional circuit board". A few BodyTalk sessions later, Amy saw how this system was a way to get to the missing links, the deeper issues, that she had been curious about in the past.
Amy has since become an Advanced Certified BodyTalk Practitioner and PaRama Level 1 BP. She is grateful for this opportunity and is excited to share this knowledge and work with others. Amy's enthusiasm for helping people and eagerness to learn is what motivates her to continuously further her studies. S
ome of the additional courses Amy has taken in her quest to satisfy her curiosity include Chinese Medicine for BodyTalkers, Structural Integration, Fascial Balancing, Body Ecology, Lymphatic Drainage and Epigenetics. Outside of BodyTalk, Amy has been studying Gordon Neufeld's Intenstive program for helping parents with their children. This work naturally weaves its way into client sessions, for those who might be having issues with their children, as the theory Dr. Neufeld teaches fits beautifully into the BodyTalk system.

Amy is a registered member of the Natural Health Practitioners of Canada Association.

Please call or email Amy for an appointment.