Amy Fazackerley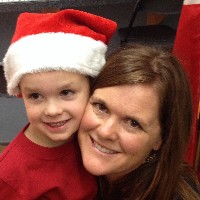 Biography
BodyTalk has been a major turning point in Amy's life. Amy first began her role as a health care provider in 1997 when she graduated as a Registered Dental Hygienist from Dalhousie University. While taking much pride in her work for 12 full time years, Amy often felt that there was a missing link in the health of her clients. She had an intuitive feeling that there had to be other, deeper ways to help people, so she intentionally started allowing herself to be more open to other possibilities.
In 2008, after a year long period of intense stress, an encounter with a BodyTalk Practitioner left Amy feeling the need to try what was described to her as "reconnecting your emotional circuit board". A few BodyTalk sessions later, she saw how this system could help in so many aspects of life, for both herself and those around her.
Amy has since become a Certified BodyTalk Practitioner and PaRama Level 1 BP. She is grateful for this opportunity and is excited to share this knowledge and work with others. Amy's enthusiasm for helping people and eagerness to learn is what motivates her to continuously further her studies.

Amy is currently studying for the Advanced CBP exams and is also a student of Healing Touch.
In addition to all of the advanced courses, some of the additional courses Amy has taken include:
Chinese Medicine for BodyTalkers, Structural Integration, Fascial Balancing, Body Ecology and Lymphatic Drainage.

Amy is a registered member of the Natural Health Practitioners of Canada Association.

Please call or email Amy for an appointment.