Karen Betten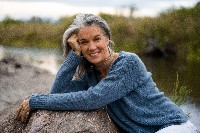 Karen Betten
RN, MSN, Nurse Practitioner, BAT, CBP, Parama BP, AdvCBP
Clinic


Indialantic, FL 32903
USA
Biography
Karen Betten is the founder and owner of Limitless Living, LLC where she works as a Advanced Certified BodyTalk Practitioner and Franklin Method Educator.
Karen has an extensive background in Western Medicine as both a Nurse Practitioner and Registered Nurse. She worked Surgical group specializing in Colon and Rectal surgery at Columbia Presbyterian hospital managing and directly caring for the pre operative, intra-operative and post operative courses of treatment. She also oversaw the staff Medical Residents to assure compliance with the standard of care for her surgical group. Prior to this she was a Surgical Trauma Intensive Care staff nurse at the University of Pennsylvania Hospital. She earned her Post Graduate Masters of Science degree in Acute Care Nursing at the University of Pennsylvania.
Karen was first introduced to BodyTalk in 2009 when she hosted a free public talk at her house. Shortly after that she experienced her first session. This was one of the most powerful experiences in her life to date. She was blown away at the release of an angst, anxiety and "weight of the world" she had become accustomed to struggling with in her daily life since entering nursing school. She had no reference or experience to understand how such a shift and release could happen so quickly without drugs or surgery. She instantly knew she had to find out more.
She took her first Fundamentals class shortly after that and was truly inspired to share with the world the potential for expanding health & wellness without surgery, pills, pain or suffering. As a mother of 3 young children she pursued learning and sharing the system with her community on a part time basis. The BodyTalk system (Access and sessions) has been the first response modality used in her family for illness, injury and/or conflict since her introduction to it in 2009. She is in awe to report having had no "sick visits" to a pediatrician for any of her children in the last 9 years! Yes, that also means no antibiotics or medications of any type have been needed.. To date, her family meets with the pediatrician annually to fill out the paperwork for the school and he reports each year how very "lucky" they are!
Her client's results continue to put her in awe. The capacity the human body has to regain optimal functioning, health and wellness regardless of the obstacles it encounters is far greater than we have been conditioned to believe.

Her mission is to open the hearts and minds of as many people as possible to the unique capacity each individual has to create change, joy & abundance in their lives. The BodyTalk System is the most powerful system she has experienced to date to access this potential in all realms of life: spiritual, career, purpose, health, fitness, performance, finances, relationship etc.

Though her clientele come from all walks of life she is particularly inspired to work with pre and post surgical clients, adolescents, athletes with chronic or acute injury and performance related issues ( dancers, theatre, speakers, presenters etc).
Training Completed
BodyTalk Access Trainer ( BAT) BodyTalk Fundamentals, Fundamentals Integration, Principles of Consciousness, Bio-Dynamics, Macrocosmic BodyMind, Matrix Dynamics, Chinese Medicine, Advanced Integration, Structural Integration, Finding Health Mapping the Healing Process, BreakThrough1, Mindscape & Advanced Mindscape, Eastern Medicine, Biophysical Mind, Body Ecology.