Christine Byer
Biography
Christine began her study of BodyTalk in 2003. She became certified with Janet Galipo in Miami in 2005. She has gone on to study many more BodyTalk courses and has had practices in Miami, Austin and now Indianapolis. She now is in the process of introducing the BodyTalk System to Indianapolis, Indiana, her hometown.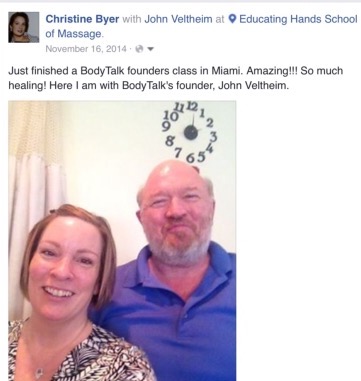 Christine has worked on many different issues including infertility, sleep issues, depression, pain relief, torn meniscus (bad knee) and the list goes on. She has taken all of the modules and will be starting Parama work in 2017.
As a practicing Esthetician since 2001, I've had lots of success with with skin issues, although I'm not limited to this area. I particularly enjoy working with clients for personal and professional growth, pain relief (both physical and emotional) depression and well, everything and anything that comes up. Personally, I feel BodyTalk has eased my genetic depression and allowed me to live a very full life.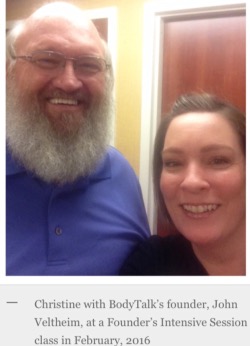 In the beginning, I did BodyTalk on anyone within a 5 foot radius. In retrospect I'm glad I did, as I learned so much very quickly. The human body is remarkable in its ability to heal. The Body finds a way to communicate what's ailing it, all we have to do is listen. Check me out in my early BodyTalk career on CBS Healthwatch in Miami (click link below).