Tracy Bardos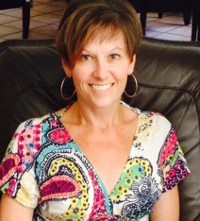 Tracy Bardos
BA Psych, CBP
Clinic

McKenzie Lake, SE
Calgary, AB
Canada
Phone: 403-813-3147
TracyBardos@gmail.com

Biography
Tracy Bardos began practicing and training in 2010 and became a Certified BodyTalk Practitioner in January 2011. She has completed all BodyTalk Advanced Modules, plus many supplementary courses such as Eastern Medicine and Ancient Wisdom (Chinese Medicine). She is also a member of the Natural Health Practitioners of Canada.
In 2005, she was introduced to BodyTalk as a client. After experiencing four pregnancy losses, she was looking for a safe and non-invasive form of treatment. Though skeptical at first, Tracy was amazed at the positive results she experienced, particularly on an emotional level. She was soon recommending BodyTalk to friends and finally was inspired to become a practitioner.
With an Honours Bachelor of Arts in Psychology and a Human Resource Management Certificate (both from the University of Calgary), Tracy's knowledge of human psychology is a great complement to her BodyTalk practice. This background gives her a unique understanding of the mental, emotional and physical links addressed in BodyTalk treatments. The completion of her Children's Mental Health Certificate (through Mount Royal University) also provides additional insight when working with children. Additionally, Tracy has received her Brain Story Certification, a course focusing on effects of stress and adverse childhood events on the developing brain, as well as completing the Being Trauma Aware seminar. As one of her passions is working with anxiety and emotional issues, she also maintains her certification in ASIST – applied suicide intervention skills training.
For Tracy, BodyTalk is an excellent complementary health system that fits well with all modalities of health care. She recommends BodyTalk to assist in dealing with grief, stress, chronic and acute health issues, fertility and pregnancy issues, surgery preparation along with recovery and general health maintenance and illness prevention. Tracy believes very strongly in what BodyTalk can do to help alleviate the physical manifestation of emotions in the form of illness, pain and similar reactions.
Tracy is a wife and mother of two, who practices with knowledgeable, competent hands and a comforting, professional friendly nature that immediately puts clients at ease. She offers a flexible appointment schedule offering both in person and distance sessions. Please call or email with any questions or to set up an appointment.
"Tracy is always able to pinpoint my sources of stress and anxiety – even when I can't. Her kindness and expertise always leave me feeling more relaxed, centered and physically stronger. Tracy's guidance, compassion and BodyTalk treatments were instrumental in helping me through some very difficult life challenges"
- Nicole Starker, client
"You have nothing to lose from a session with Tracy, and you have so much to gain. Through my sessions with BodyTalk I have gained even more than the gift of a baby. I feel healthier, rounded, balanced, and an overall better version of myself. It has been truly healing for me, body and mind. I am so glad I found BodyTalk and even more grateful to have found such an amazing practitioner. Thank you Tracy for all you have done for me!"
-Miranda K., client