Rosalie Juravle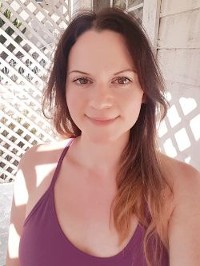 Rosalie Juravle
Master Practitioner NLP, MER, Hypnotherapy, BAT-A, BAT, CBP
Clinic
At One Wellness
3140 Victoria Avenue (Back of Property)
Regina, SK S4T1L2
Canada
Phone: 306-539-7536
info@atonewellness.net
www.AtOneWellness.net
Biography
I have always been drawn to natural healing and integrative therapies. I was first introduced to BodyTalk through a conversation with my friend after she told me about the session she just had. I was so intrigued by what she shared with me that I registered to take Modules 1 and 2 later that same day.
Having had a medical crisis at an early age that led to surgeries, medications and in turn depression, I was dissatisfied with the results of the other treatments I had already tried. I wanted a holistic approach to being well and BodyTalk seemed to be the answer I was looking for.
What stood out the most for me was that the BodyTalk System addresses the emotional and mental aspects of us, in addition to the physical. And so, my journey with BodyTalk began.
As a Certified BodyTalk Practitioner and a BodyTalk Access for Animals and Humans Trainer, I personally see the difference that BodyTalk has made in my own life, that of my family, pets, and of course clients. It has helped in cases of depression, digestive issues, chronic pain, anxiety disorders, and emotional scars. Not only has it assisted in the healing of such health issues, but has also brought with it an inner calm.
My current training includes:
PaRama Unit 1 Practical
PaRama Unit 2
Modules 1 & 2: BodyTalk Fundamentals
Module 3: Principles of Consciousness
Modules 4/7: BioDynamics
Module 6: Macrocosmic BodyMind
Module 8a: BodyTalk for Animals
Module 9: Matrix Dynamics
Structural Integration for BodyTalk Practitioners
Structural Integration Concepts: Practical
Advanced Procedures
BodyTalk Access
BodyTalk Access for Animals
FreeFall 1 & 2
BreakThrough 1
MindScape, MindScape for Business, and Aspiring Brain Academy,
Advanced Mindscape: Another Dimension
The Soul's Journey: Exploring The Mind and 3 Brains
Founder's Treatment Intensive
I have also taken Linking Awareness - Intracellular Communication
Birth Doula training through Childbirth and Postpartum Professional Association (CAPPA Canada).
Certified Master Practitioner of Neuro Linguistic Programing
Certified Master Practitioner of Mental Emotional Release Therapy
Certified Master Practitioner of Hypnotherapy - through the Association of Integrative Psychology.
I chair the conduct committee for a local non-profit organization.
In addition to BodyTalk, I am also an Animal Professional with 25 years experience in dog training from basic manners to competitive levels, conformation champion dog shows, as well as the coordinator and instructor for the Junior Kennel Club in my area.
I also worked as a Veterinarian Assistant for 7 years, and have in the past been a groomer and operator of an in-home doggie daycare.
I offer Bodytalk Access for Animals and Humans combination class (2 day class) as well as BodyTalk Access (1 day class) and love traveling to share this work with as many people as possible. If you'd like to have a class in your area please feel free to reach out.
Through my commitment as a catalyst for change, and personal growth and development for my clients, it is my intent to help anyone who is interested to live consciously, healthfully and well. I welcome the opportunity to share with anyone interested in learning more. To book an appointment for yourself or your pets, I can be reached at info@atonewellness.net or 306.539.7536.
www.atonewellness.net