Lynette Favell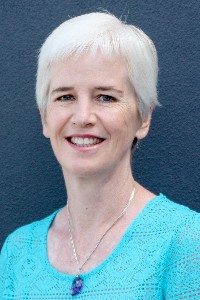 Lynette Favell
R.N., CBP, CBI, Par. BP, CBI, BAT, CBP, Parama BP, AdvCBP
Clinic


Cleveland, QLD 4163
Australia
Phone: 0433 063 248
favell.lynette@gmail.com

Biography
Lynette Favell, RN, CBP, CBI
Brisbane, Australia.
BodyTalk
...
dynamic
is the word I use to describe what I love about it. I have been involved with BodyTalk since its beginnings having completed the first Module 2 course taught in Australia by Dr John Veltheim. Since then, I can say that BodyTalk has been an amazing journey which enabled me to heal chronic health challenges and completely change my perspective on life... one that is still changing.
Prior to BodyTalk, I was a Registered Nurse for over 10 years, having graduated with a Bachelor of Nursing and post graduate speciality of Cardiac / Critical Care nursing. Being very practically orientated, I loved hands on care, however also developed a passion for clinical teaching, working with several Universities and their undergraduate students.
In 1999 I chose to take this experience and knowledge and began my own BodyTalk practice at Bloomfield Street Natural Therapies in Cleveland (Brisbane). A Certified BodyTalk Practitioner, I have been practicing solely BodyTalk since then.
I truly believe this system is effective for all my clients, from babies to adults.
My main joy in my practice is seeing the effectiveness of BodyTalk whilst working with families, as parents and children alike heal. To help them understand their innate ability to heal is truly amazing.
You do not have to have a 'problem' or 'health concern' to receive BodyTalk and achieve great benefits. Many clients have initially come with a specific health problem however continue to receive BodyTalk because of their increased sense of wellbeing and clarity.
I have watched BodyTalk grow and develop, and am constantly excited by the opportunities it offers to anyone who chooses to experience or learn BodyTalk. There is no limit. Completing my instructors training with Dr John Veltheim, enables me to train others (Modules 1 and 2) in this state of the art technique, which I can honestly say is a stand-alone therapy... I see results everyday in practice... I see results in seminars that are astounding. These results can be achieved by anyone who takes the opportunity to complete the BodyTalk seminars.
As BodyTalk grows throughout Australia, I am privileged to represent the BodyTalk System.
If you want more information, please contact me via email at
favell.lynette@gmail.com
or phone on 0433 063 248