Val Belbin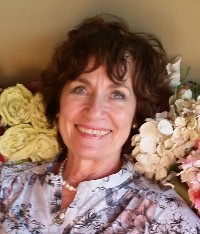 Val Belbin
CBP, Par. BP, CBP, Parama BP
Clinic
BodyTalk for Health
752 Lorna Street
Moreleta Park, Pretoria East, GP O181
South Africa
Phone: 0823359570
BodyTalk for Health. net
Biography
My two sisters, brother and I were brought up on a farm by wonderful parents!

Whatever illness reared its head, we were treated by a Chiropractor and/or Naturopathy.

We didn't have a medical doctor.

My brother and I were both cured of Rheumatic Fever by 'nature cure', by Mom.

(Wow, if there was BodyTalk then, we'd have been cured a whole lot quicker no doubt!!)
So healthcare has always been close to my heart – I did a Reflexology Course and loved it, but when BodyTalk came along – well – it simply gelled with me totally and the rest is history!

After experiencing BodyTalk with my daughter, a Certified BodyTalk Practitioner and Instructor in Natal, my hypoglycaemia of 23 years disappeared…. I did the very next available BodyTalk course in SA.


I have completed:-
Modules 1,2,3,4,5,6,7 & 9
Manual Lymph Drainage
BreakThrough I & II - with Esther Veltheim
MindScape
Right Brain - with John Veltheim
BodyTalk Access
PaRama Unit 1, PaRama Unit 1 Practical - with John Veltheim
PaRama Unit 2 - with John Veltheim
Traditional Chinese Medicine
Mindscape
Founders Session Intensive - with John Veltheim
BodyTalk Interactive - with John Veltheim
Linking Awareness
Career Hearted
Structural Integration
Facial Balancing
Eastern Medicine - with John Veltheim
Body Ecology - with John Veltheim & Laura Stuve (BodyEcology has revolutionised my sessions ??).


I am a Certified BodyTalk & Practitioner since March 2004, am a member of the International BodyTalk Association & a PaRama BodyTalk Practitioner.

I ran a very successful BodyTalk Practice from Nelspruit, Mpumalanga, am now in the UK, it is such exciting and gratifying work! Here are but a few success stories:-


"I went to Val with painful toothache. I couldn't press my lips together because my eye-tooth was so sore. After that session, the pain was totally gone! I just can't believe it!" Mrs vWM 31 yrs - Nelspruit.


"I was breastfeeding my precious baby boy when I suddenly started loosing my milk. I went to Val in a state, as I had been to the Doctor and taken pills to increase my milk, but it had dried up totally. Val did one session on me and within 3 hours I was literally bursting with milk (or rather my breasts were!!). Some months later I started losing my milk again so I went back to the Dr and asked for a repeat prescription to increase my milk – the nurse looked it up and said 'but you had pills to dry up your milk' " !!!! [Don't ask me why she didn't come back to me first-off – perhaps because we needed to find out that she'd had pills to dry up her milk and that BT reversed it immediately!??] Mrs FA 26 yrs - Nelspruit.


"My daughter fell off a horse two years ago, on her head, so hard that it crushed her hard hat. She suffered a bad base skull fracture and severe concussion. Shortly afterwards I noticed a total personality change. She became strongly aggressive, in contrast to her normal nature. After one BodyTalk treatment (ostensibly for mouth ulcers), the aggression is virtually gone and she is laughing and communicating with me again, which she has not done since the accident two years ago"! Mrs JS - Nelspruit - 48 yrs.


"I have suffered hip-joint pain and discomfort for the past year. I went for extensive physiotherapy and medical doctors diagnosed that it was continual inflammation in the muscle in or around the joint and prescribed treatment. This was not effective. BodyTalk treatment, in one session, solved the pain and discomfort, which has not returned since" Mrs JS – Nelspruit. 48 yrs.


BodyTalk is truly a Blessing!

Thank you John for developing this wonderful System and to Beverley Lutz, the Instructor who brought it to South Africa, thank you!