Cress Spicer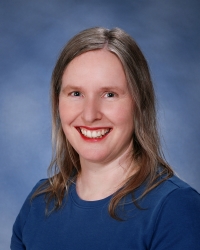 Biography
Cress Spicer

Cress Spicer is a Certified Bodytalk Practitioner and Bodytalk Access Trainer, who has been practising Bodytalk for 17 years.
She is compassionate and enthusiastic, she loves to assist others with their journey in returning back to health, wholeness and well-being.

Cress fell in love with Bodytalk around 18 years ago, when she was experienced healing from multiple allergies and digestive disorders. Shortly after she enrolled in a Bodytalk Fundamentals course. She loved sharing her new skills and knowledge with family and friends and then became a certified Bodytalk Practitioner in 2004. She continued her studies of Bodytalk and became a Bodytalk Access Trainer in 2008.

Cress has over 20 years experience working in the healing arts. Her first official experience was taking Reiki Level 1 in 1994. She really connected with the energy and found it assisted her on her own spiritual journey and healing. By 1999 Cress had completed all three levels in Reiki and had become a Reiki Master/Teacher.
Originally from England, from a town outside of Nottingham called Hucknall, Cress's love of travelling took her to the U.S and all over Canada. Cress studied dance in England and continued to study while living in Canada. She performed in London and taught dance classes around Canada and choreographed a few dance pieces.
Cress has also been trained to work with children She holds the N.N.E.B Diploma and E.C.E infant and toddler certificate. She has over 25 years experience working with children in various settings ranging from the school board to special needs schools.
Courses completed: Bodytalk Modules
- Bodytalk Fundamentals
- Principles of Consciousness
- Bio- Dynamics
- Macrocosmic Bodymind
- Matrix Dynamics
- Breakthrough, Freefall, Mindscape
- Bodytalk Access.
- Eastern medicine Bodytalk Course
- Ongoing study Parama level 1
Other Courses:
Reiki 1, Reiki ll, Reiki Master-1994-1996
Reiki Master/Teacher, 1999
Holographic Healing 3 levels, 1999
Bio-energy healing –I.T.M Level 3 1999
Certified Crystal Reiki Master 2021
Cress is available for sessions with adults and children.
Distance sessions, Clinic sessions or Home Visits available.
Testimonials
Remarkable Healing For Backpain.

In March of 2013 as I was packing for my vacation to Cuba, my back went out. Unable to stand straight or find a comfortable position to sit, lay or move I contacted Cress and asked if she could do a Body Talk session for me despite my being 3500 km away in another province. Cress confirmed that she could indeed do a session remotely and informed me of what time she would do it.
The next morning I felt some relief and was able to manage two flights of stairs to the car to head to Toronto to catch our flight. The pain had lessoned somewhat and I was hoping that it would improve even more or my vacation would be spent horizontal. The drive to Toronto was 4 hours long and I was extremely worried that sitting for that length of time would undo any good Cress had done.
When we finally arrived at the airport I held my breath as I opened the door to get out. As I stood up for the first time in hours I could not believe that I simply stood straight up and felt no pain! My husband and I laughed and hugged and I actually did a little jig right there in the parking lot. I easily pulled my suitcase along as we walked briskly to the check in. Absolutely zero pain in my back!
Thanks to Cress, our vacation was seven days of absolute bliss, including swimming, running, dancing, wandering around cities, and even playing soccer with some local friends! My husband the sceptic has been reformed and I have and will continue going to Cress for Body Talk and her amazing energy and support.
Thank you Cress!!
Amazing healing in 2 Treatments of Sore Knee
For 5 months I had great difficulty in climbing stairs, I was in great pain each step. I saw a medical doctor, had x-rays and the doctor could not help.
I saw Cress for a treatment and my knee felt much better after.The knee kept improving. A month later I went for another treatment and within three days I am climbing steps with virtually no pain..
Jan 2013.Mathematician Vancouver, B.C
Websites
Please call 604-365-4672 or email cress08@gmail.com to book a session..

I look forward to being of service…