Laila Wahdan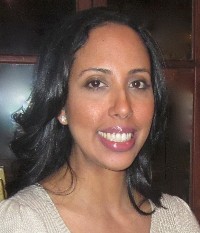 Biography
Laila Wahdan has always been fascinated with holistic health and healing. The power of the mind, body, and spirit are truly tremendous. All of this, including our connections to one another and all that is in our universe, has always been very captivating and amazing for her to learn about. Having grown up in a home with a deep interest in holistic health practices and having a librarian for a mother, there often were many intriguing books on alternative healing and natural medicine around the home. Having read these books and being inspired at an early age, Laila delved into a fascination that has continued to this day.
Since 2005, Laila Wahdan has been involved in the field of Acupuncture and Traditional Chinese Medicine. She studied and received her Masters from Five Branches University in San Jose, CA, as well as interned at Zhejiang College in Hangzhou, China. She graduated and received her Master's of Science in Traditional Chinese Medicine from Five Branches University in San Jose, CA. Laila is licensed in great standing with the CA Acupuncture Board and is a Diplomat of Oriental Medicine with the National Certification Committee for Acupuncture and Oriental Medicine (NCCAOM).
Later, in 2009, Laila learned from several of her peers in the alternative medicine field about the thorough and comprehensive system of the BodyTalk. Laila quickly became Certified in the BodyTalk System and has been effectively incorporating it with her clients. She has completed the required modules for certifying as a BodyTalk Practitioner with the International BodyTalk Association (IBA). A primary goal for the near future is to certify as Advanced Practitioner as she has taken the classes and studied the advanced coursework required. For enjoyment and further knowledge, she has also taken several extracurricular BodyTalk courses with the IBA as well.
Laila is passionate about being a Healthcare Practitioner. She has an integrative approach and blends modalities that are the priority for each treatment session. These modalities include Acupuncture, BodyTalk, Chinese Abdominal Massage, Heartmath Coaching, Qi Gong Energy Healing, Herbs & Detoxification. She enjoys applying the healing modalities in a way that most effectively addresses her clients concerns. She appreciates how BodyTalk as well as the other modalities she utilizes blend together well and are holistic in their principles and not only promotes balance within the body on a physical level, but on the mental, emotional, and spiritual levels as well.