Jeri Misdom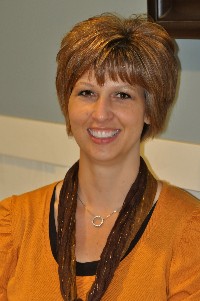 Biography
Jeri grew up in a home where her mother wanted more than just doctors and antibiotics for her family. Her non-traditional methods taught Jeri to think outside of the box. This has helped her come to understand that many physical limitations or "dis-eases" in the body are symptoms of emotional beliefs. Jeri's mission is to learn all that she can to help her family, friends and clients to see their limiting beliefs for what they are and to assist them in balancing mind body and spirit, to help free them from emotional and physical discomfort.
Jeri has been a hairstylist for over 30 years and has been well trained in what she likes to call "hairapy". She discovered BodyTalk in 2003 and began attending classes in 2010. It is now her passion that she wants to share with everyone!
Jeri is well trained in BodyTalk. Her education includes the following classes: BodyTalk Access, BodyTalk Fundamentals, Fundamentals Integration, Principles of Consciousness, Bio-Dynamics, Macrocosmic BodyMind, Matix Dynamics, Mindscape, Parama, Souls Journey, Bodytalk Direct and Eastern Medicine.

She has been trained at the Institute of Healing Arts in emotional release work, is a Reiki Master and has taken courses in Brain Gym, Reset, Access Bars and Holistic Health Detective. She also works with Flower Essences and Essential Oils.
She has a passion for learning and continues to look for opportunities to further her education.