Elsabie Norden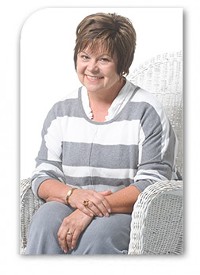 Biography
After qualifying with a Higher Education diploma at the University of Pretoria, I specialized in remedial education for children with learning difficulties. In 30-odd years in my own practice as a remedial teacher, I focused on children from Grade 7 up and also adults with learning and reading difficulties.
In 1975, I joined Lifeline as a counselor and trainer, and in 1980, after assisting with the establishment of Rape Crisis in South Africa, also became a rape crisis counselor.
I subsequently attended an introductory lecture on BodyTalk and I realized that this technique addresses many of the challenges I have encountered in the process of remedial teaching. It provides a considerably wider spectrum of support and healing of mind and body than purely corrective therapy and the relevant medication. This realization drove me to do the BodyTalk Access course, and thereafter I completed BodyTalk Modules 1, 2, 3, 6 and Mindscape.
I no longer practice as a remedial teacher, and am now a certified full time BodyTalk Practitioner.
I believe that the brain is a far more dynamic instrument of healing than we realize, and can greatly reduce our reliance on external therapies and/or chemicals for healing. BodyTalk taps into that energy and empowers the client's body to start healing itself. It is this aspect of BodyTalk that impresses me the most. It is inspiring to see how my clients regain their zest for life after a session that doesn't diagnose, is not invasive and prescribes no medication.
I hope to see you soon to experience this wonderful modality called BodyTalk.
| | |
| --- | --- |
| CONNECT WITH ME: | |