Sue Schneider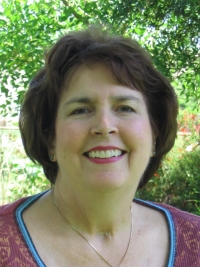 Biography
I am a certified BodyTalk practitioner with all advanced modules, including Evolve Epigenetics, Body Ecology, BodyChemistry Specifics, Traditional Chinese Medicine for BodyTalkers, Mindscape, Fascial Energetics Balancing, PaRama, and Animal Talk. I offer in-person and distance sessions as well as sessions with companion animals.

Helping others learn about health and wellness promoting treatments is my avocation. Everyone is unique. Their biochemical makeup and their communication mode are as unique as their fingerprints. In a BodyTalk session, your body's inner wisdom shares information about where communications need to be restored so the body can do what it is designed to do -- heal itself.
The BodyTalk System is the most comprehensive, inclusive, integrative, and holistic way I have found for me to bring priority information to my client.
Because the BodyTalk protocol encompasses all of the practitioner's knowledge and experience, your session may include but is not limited to essential oils, flower essences, homeopathic remedies, subconscious belief discovery and balancing, crystals, sacred geometry, and many other modalities as well as referrals to other practitioners.

We can use BodyTalk as a stand-alone therapy for optimum health maintenance and BodyTalk can be used to synergize and integrate with other therapies to promote overall health and balance.
My favorite things about BodyTalk sessions are:
Clients
The surprises
Human and animal clients have fantastic results
Amazing, gentle, deep, powerful and subtle effects

"your personal connection to innovative, integrative information"
Creative Connections Health Resource, Inc.
www.CreativeHealthResources.net
281-795-3705