Marie-Jose Dolleman-Klaver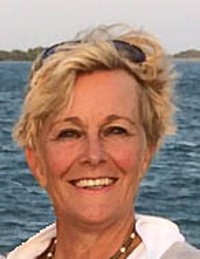 Biography
Marie-José Dólleman-Klaver
Email address: info@bodytalkkenya.com/ www.bodytalkkenya.com
Mobile No: +254 721 668507
Address: P.O. Box 63249, Nairobi 00619, Kenya, East Africa
Biography:
Marie-Jose is a Certified BodyTalk Practitioner, living in Nairobi. She is married with three grown-up children.


Originally Dutch, she has lived in East Africa for over 35 years. She studied Child Development and Health and has a degree in Art Therapy.


Marie Jose wants to live in a world where healthy living is available for every person. Where everyone has access to basic tools to empower themselves and their families and communities to live a healthy life. Being mindful and aware of each other's role to play in this world where we do not just survive but THRIVE!


Her interests in the physical, mental and emotional aspects of health have always been a big part of her life. Over the years she has studied nutrition, is a Reiki Master, Bach- therapy, Dorn therapy, PIDDDS and BodyTalk. She had been seeking an integrated system of the different forms of healthcare and found it in The BodyTalk System.


Her passion is to share her knowledge with others. Marie Jose is regularly presenting the BodyTalk System to audiences in Kenya. She coordinates for BodyTalk instructors to come to Kenya. She is involved in organising 'Out-reach programmes' to vulnerable communities in Kenya (orphanages, schools, nomadic communities etc).


"The doctors of the future will give no medication but will interest its patients in the care of the human frame, diet and in the causes and prevention of disease."- Thomas Edison
After studying the Fundamental training, Marie-Jose followed the following courses:
Anatomy and Physiology for BodyTalkers
Module 3- Principles of Consciousness
Module 4- Bio-Dynamics
Module 5- Lymphatic Drainage and Applied A+P
Module 6- Macro Cosmic BodyMind
Module 9- Matrix Dynamics
Eastern Medicine
The Souls Journey
BodyTalk Direct
Specialised courses:
Body Ecology
Parama BodyTalk segment 1-8
MindScape
Additional group trainings and supplemental courses via Zoom by the Founder, Dr. John Veltheim