David Edward True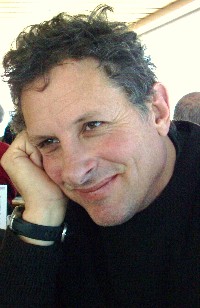 Biography
BodyTalk For Animals Practitioner, Certified BodyTalk Practitioner, BodyTalk Access Trainer.
David believes that Your Body Can Heal Itself! Discovering John Veltheim's BodyTalk Healthcare System in 2010, he received his first BodyTalk session. Since then, his life has dramatically changed for the better! His once severe health challenges, inability to express his emotions, and hampered mental acuity, have all disappeared. David is now healthy, fulfilled and excited about his life as a BodyTalk Practitioner.
The power and grace of the BodyTalk System came early for him.
After taking BodyTalk Access, he treated a co-worker's cut finger and within 24 hours, the injury was 80% healed. He became a CBP (Certified BodyTalk Practitioner) in 2011 and has taken the advanced modules offered by the IBA. Since then, he has witnessed many BodyTalk miracles in his practice.
David helps his clients gain their optimal health, discover their life dreams, and assists each of them to create a foundation for happiness and fulfillment.
David and his wife, Tricia, feel fortunate to practice BodyTalk, the fastest growing Healthcare System in the world! Their business, BodyTalk California, serves Northern California and Nevada. They are both trained in BodyTalk for Animals which provides strong shifts in the lives of animals and their owners. A portion of their profits are donated to allow seniors to stay in their homes.
Visit our BodyTalk California website at: