Lisa Kenyon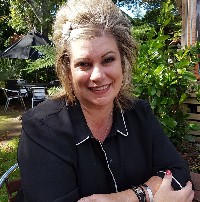 Mrs. Lisa Kenyon
RN. CBP. MNZBA .BAT, CBP
Clinic
3 Idesia Grove
Matua
Tauranga, New Zealand 3110
New Zealand
Phone: 0224080949
lisa_kenyon72@hotmail.com

Biography
I was first introduced to the Bodytalk System in 2008 when I was seeking some answers for my own health; and what I discovered was not only an incredible integrated holistic system that worked for me but had the potential to work for 'anyone' with 'any' health condition.
Working in the Health Care Sector as a Registered Nurse and a Volunteer Ambulance Officer for several years opened my eyes to the many aspects of which are missing in the conventional medical models used today. While conventional medicine certainly has its place I found more than often it was the "ambulance at the bottom of the cliff", type scenario. Too quickly prescribing medications & surgery for illnesses and dis-ease that can be so simply & easily addressed using the BodyTalk System.
I trained and became a Bodytalk Practitioner in 2011 and have experienced some phenomenal results with my client's health & overall wellbeing.
I've also trained in various other Modalities and have a special interest in Mental Health/Trauma & Addiction.
I look forward to meeting & working with you in re-establishing health & wellness of your Body, Mind & Spirit.
Namaste
Lisa Kenyon.