Tracy Lester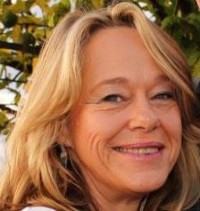 Biography
I am a very ordinary person with an extraordinary view on the world. I truly believe that anyone can achieve health with ease. 
My passion is for humanity but lies especially with children and animals... the future that we create.
Body Talk and the amazing people that inhabit this modality are assisting me to be all that I am sure I was sent to this world to be.. I am a work in progress and I hope that I can assist others who feel the same way to achieve their goals whatever they may be by using the Body Talk principles of non-invasive energy medicine.
Courses Attended:
Fundamentals Level 1 & 2
Advanced BodyTalk Protocol and Procedure
Principles of Consciousness
Macrocosmic BodyMind
Matrix Dynamics
Bio-Dynamics
BodyTalk for Animals

Mindscape
Fascial Balancing Level 1
Career Hearted
Eastern Medicine
Founders Session Intensive
Orthopaedic Evaluation
Registered Practitioner Traditional Health Organisation Practice Number : 0650168 Natural Healers Association Membership No: PRO 08292