Fiona Bircher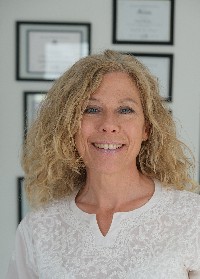 Fiona Bircher
BA,D.Ed,RYT,QPP,AQP, CBP
Clinic
9234 Barnes Rd

Delta, BC
Canada
Phone: 7788673005
bodymindjoy@outlook.com

Biography
Fiona Bircher has always been intrigued in the ways to naturally engage with the body.
In 2010, she heard John Veltheim speak in Vancouver about BodyTalk. The system and results so fascinated her that she began intently taking courses to become a Certified BodyTalk Practitioner in 2011.
Fiona's career teaching adults while still having a very full family life, has been a journey filled with so many life experiences and opportunities for creating amazing shifts for herself and others.
The drive to seek more knowledge, ask questions, alongside the desire to help those with their physical, mental and emotional pain, led Fiona to the Quick Pulse and Advanced Quick Pulse©Jo Dunning
In 2017, the decision to literally re-build the family home resulted in many physical, mental and emotional wellness challenges. Two years later, a designated session space, and Fiona's ever-growing, awareness :
Each person's way to balance their life stressors was not only affecting their Bodies and Minds but was linked to how they were finding and living their true Joy !
The decision to move away from the traditional career and focus solely on providing Whole HealthCare to people with their unique 'Bodyminds' was solidified.
Currently, Fiona is still in the education arena now teaching Restorative Yoga and as an IBA Coordinator - both helping to grow the community spirit of health, curiosity and knowledge.
Fiona's enthusiasm to encourage clients to discover more about their Bodymind in order to breathe deeply and find the graceful Joy in life is one she is excited and honoured to share.
If you would like to know more about how to shift and change the impact day to day life and stressors have on your unique Bodymind , please reach out and contact Fiona today.
778.867.3005
bodymindjoy@outlook.com