Patti Good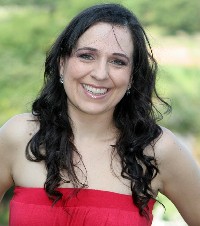 Patti Good
HBCE, Journey Therapist, Doula, CBP
Clinic
Delicious Wellness Clinic
Lechlade Road
BURFORD, Oxfordshire OX18 4JF
UK
Biography
Patti Good is the founder of BabyJourney, a company offering exceptional emotional support and tools through all the stages of motherhood.

She is an Accredited Journey Therapist and spent 6 years working at the Inner Journey Clinic on Harley Street in London which she helped to found. The majority of her practice was working with women around traumatic issues of motherhood including fertility, miscarriage, traumatic birth, losing a child as well as postnatal depression.
Patti is also a trained HypnoBirthing Practitioner and Doula and has worked with hundreds of couples over the last 8 years to prepare them for a calmer, gentler birth experience. She has recently been awarded faculty status with the HypnoBirthing Institute in America and is now training HypnoBirthing Practitioners in South Africa.

She has spent the last 3.5 years in South Africa where she trained and practiced as a BodyTalk Practitioner. She has now returned to London with her son where she will be working on Harley Street and Notting Hill.

Patti is passionate about helping moms embrace and enjoy every step on their journey through motherhood!
Credits
Founding member of The Inner Journey Clinic on Harley Street in London, Miscarriage Expert for Bounty UK, Pregnancy Expert for Greatvine, Regular guest on "Great Expectations" on E-TV South Africa, Cape Talk Radio, SAFM Radio, Dubai Eye Radio, My Baby Radio, Odyssey Magazine, The Wharf Newspaper, The Daily News, The Mercury, Get It Magazine, The Ridge, Living and Loving Baby Magazine, Mother and Baby, Practical Parenting and You're Pregnant

Corporate Clients: Credit Suisse, Accenture, Citigroup and Momentum