Jennifer Utter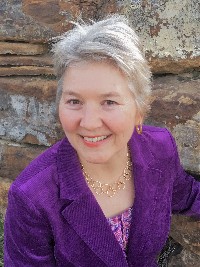 Biography
Jennifer Utter is an Advanced Certified BodyTalk Practitioner, Certified BodyTalk Access Technician, Certified BodyTalk Access Trainer, and BodyTalk for Animals Practitioner who makes her home in the Black Hills of South Dakota. She is a founding member of
BodyTalk South Dakota
, a SD not-for-profit organization expressly formed to promote education and training in the BodyTalk System of Whole-Healthcare in the state of South Dakota, and beyond!
Jennifer offers in- person Bodytalk sessions at the Sage Wellness Center LLC Clinic offices in Piedmont, SD!
Jennifer, a licensed attorney, discovered a BodyTalk Access class during her search for a method to relieve stress naturally, changing the direction of not only her personal health, but her career, as well!
BodyTalk's value lies in providing a method for the body's own healing systems to activate, helping us to restore equilibrium to our bodies and lives. As a Christian, Jennifer finds that BodyTalk highlights how wonderfully and marvelously God has created our bodies, with the ability to adapt, heal, and love in both our physical and emotional worlds.
Jennifer's in- person, on-site, and distance sessions support improving the balance of your health, from a Christian world-view perspective.

Jennifer's advanced training includes BodyTalk Access(x5), BodyTalk Fundamentals (x3), Advanced Exploring Procedure, Mod 3 Consciousness, Mod 4/7 Biodynamics (x2), Mod 6 Macrocosmic BodyMind, Mod 9 Matrix Dynamics, BodyTalk Advanced Integration, Anatomy & Physiology for BodyTalkers, Energetics, Practitioner Reflex, Mindscape, CDRRRII, BodyTalk Access for Animals, and BodyTalk for Animals! Visit Jennifer's website to learn more about her offerings at Sage Wellness Center.
To schedule a free BodyTalk presentation, paid session for yourself, a group, or a session for you and your pet, performance animal, or other animals, please email or call Jennifer directly at (605) 786-3974.
God's Blessings on your efforts to support your health and healing!