Finola McAlinden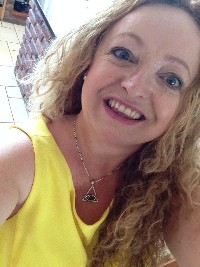 Finola McAlinden
Adv Cert Counselling, ITEC A&P, PaRama BP, CBP, Parama BP
Clinic
Healing Concepts
15 Kinallen Rd Kilkinamurry
Ballyward, Castlewellan, BT31 9QU, UK,
UK
Phone:
Finola@healingconcepts.co

Biography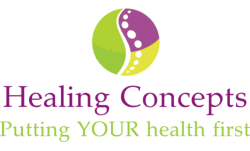 Finola brings heart and enthusiasm to The BodyTalk System.
After 32 years of working for a Government Department she was medically retired due to ill health in December 2010 after many years suffering with fibromyalgia and osteoarthritis. Finola was on an extensive amount of medication including Morphine patches to control intense pain and used a walking stick on many occasions to assist mobility.
The following year Finola came across The BodyTalk System where her recovery to date has been miraculous, inside 7 months she was off all medication and got her vitality for life back again. Before her first BodyTalk session she had enrolled in The Access and Fundamentals courses. With immense speed Finola became a Certified BodyTalk Practitioner and has completed all advanced levels within the system. In addition, she undertook instruction in Structural Integration, Treatment Intensive, Finding Health 1, Fascial Balancing 1, Breakthrough, BodyTalk for Animals, Lymphatic Drainage and Applied A&P, MindScape, Advanced MindScape, PaRama unit 1 and practical, Eastern Medicine, Ancient Chinese Medicine and BodyEcology.

Finola now has her own practice Healing Concepts where she incorporates all the above Knowledge with her skills of counselling to enhance BodyTalk sessions with clients. Healing Concepts is now a Center of excellence whereby courses are presented by visiting instructors from all around the world, Finola Coordinates these classes providing all snacks and outstanding home cooked meals.

Finola helps students to master BodyTalk by bringing them back to Healing Concepts on a frequent basis to practice techniques and go through the manual, encouragement is given to all students to stand up and give little presentations on specific aspects of BodyTalk. We have a 100% pass rate with recent students attaining 98, 99 and 99.5% in their exams.
Continuing her education is important to Finola it is her plan to become an Advanced BodyTalk Practitioner.
Finola and her husband Michael breed and sell beautiful Mediterranean Miniature Donkeys. They both enjoy having members of the IBA stay with them.
Contact Finola for a consultation at the following location: Healing Concepts, 15 Kinallen Road, Ballyward, Castlewellan, Co Down, BT31 9QU.
Finola now also has an extensive practice doing distance sessions via Skype, recorded sessions or emailed sessions. All payments via Pay Pal.
+44(0)7519231110 or email Healingconcepts@live.co.uk