Heather Ruth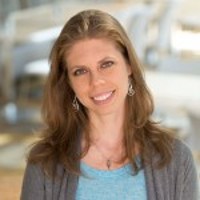 Biography
Nationally Certified and Licensed to practice Acupuncture in Virginia, and Maryland Heather Ruth received her Master's Degree in Oriental Medicine from the East West College of Natural Medicine in Sarasota, Florida graduating magna cum laude in 2002.
A northern Virginia native, Heather began her training in holistic health care with the practice of Reiki in 1995, receiving her Level III Advanced Practitioner's certification in 1997. Pursuing her passion, Heather began her training in BodyTalk in 1996, and continues to maintain her certification in both basic and advanced techniques. Heather is now IFM certified as a functional medicine practitioner.
Combining these energy bodywork modalities - Acupuncture, Reiki and BodyTalk - along with her studies in nutrition, functional medicine and structure of the human body, Heather brings to her practice a depth of knowledge and understanding from both traditional Eastern and Western allopathic perspectives.
Heather feels that the best results occur when people dynamically participate in their healing process.
Her Alexandria VA hours are: Mondays and Tuesdays from 9:00 to 5:00, Wednesdays, Thursdays and Fridays from 9:00 to 2:00
For further information please note it's best to contact Heather via email: heather@bodyenergies.com