Elizabeth Powell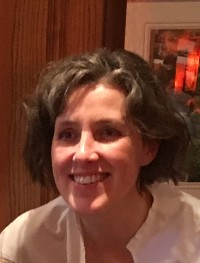 Biography
Elizabeth Powell
Biography
Opportunities, often, are so small that we don't notice them and they pass us by. It was like that for me and BodyTalk. In 2010, I saw an article in The Daily Telegraph about BodyTalk, I was interested, but it was months before I did anything about it. When I did, I signed up for a BodyTalk Access course (the five techniques we can use on ourselves everyday), I expected an interesting day, but not one that would begin a journey that would dramatically change my perspective on life, health and the world around me.
I love working with BodyTalk. Sessions with clients are fascinating and I continue to be amazed and excited by the way in which BodyTalk enables people to transform their lives in all sorts of ways.
BodyTalk has enhanced my life, and those of my clients immeasurably. I smile when I think I almost let it pass me by.
Other information
My background is varied. After graduating with a BA Hons in East Asian Studies with Japanese from the University of Sheffield I lived and worked in Japan. Back in the UK I worked for a variety of Japanese NGOs, including Japan 2001 at the Embassy of Japan and The Japan Foundation (equivalent to the British Council). Later as a professional fundraiser for the NSPCC for almost ten years before I found BodyTalk.
I am committed to further studying and training for both my own personal and
ongoing development as a BodyTalk practitioner.
Courses completed:
BodyTalk: Access

BodyTalk: Fundamentals - Part 1 & 2


BodyTalk: Principles of Consciousness

BodyTalk: BioDynamics


BodyTalk: Macrocosmic BodyMind

BodyTalk: Lymphatic Drainage and Applied Anatomy & Physiology


MindScape

Linking Awareness


Founder's Treatment Intensive

Practitioner Reflex

The Soul's Journey: Exploring the Mind and the 3 Brains

Metaphysics of Treating
If you would like more information, please do not hesitate to contact me.
Distance sessions available.