Cindy Solliday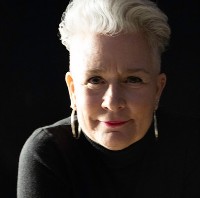 Biography
"Dr. Cindy" Solliday has specialized training as a Health Psychologist, Certified Energy Psychology Practitioner, Reiki Master/Teacher and Certified BodyTalk Practitioner. With over 20 years of experience integrating the intuitive art and science of healing, she is licensed by the State of Wisconsin for independent practice as a Clinical Psychologist, recognized by the National Register of Health Service Psychologists and credentialed by the Council for Affordable Quality Healthcare.
Whether your life has been filled with difficult relationships, chronic health problems, traumatic life experiences, anxiety, depression and despair or simply a feeling that you must be missing out on something that everyone else seems to have...
Dr. Cindy is dedicated to helping you see the rainbow past the storm while reconnecting you to the innate abilities you already possess within your mind, body and soul to integrate and heal your whole self and your whole life from the inside out.