Sufen Paphassarang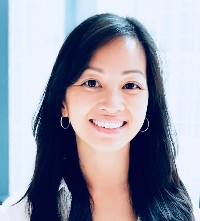 Ms. Sufen Paphassarang
Doula, CST Practitioner, PaRama BT, BAT, CBP, AdvCBP
Clinic
38 Jalan Peminpin #03-05

Singapore, 577178
Singapore
Phone: +65 81686018
sufen@release.com.sg
www.release.com.sg
Biography
» French
Sufen is Singaporean born and bred, educated in Singapore and in the United Kingdom, holds a Bachelor Degree in Insurance and Risk Management, worked in multinational companies like the Marsh & McLennan Group and AIG Group for 8 years before she quit her career to become a full time mother.
Sufen discovered BodyTalk through her journey of illness and grief. She has always had a keen interest in holistic healing and alternative therapies. When she was first diagnosed with Grave's Disease, a form of hyperthyroidism, medical doctors deemed it an irreversible illness and told her to be on drugs for the rest of her life. Unable to accept her diagnosis, she rejected all drugs prescribed for her condition and she went on to see a Naturopath to help her cope with her symptoms. But she felt there was more that needed to be done to get to the bottom of illness.
A month into her illness, she discovered BodyTalk by a referral of a friend. After her first BodyTalk session, her condition immediately improved. She continued to have regular sessions because with every BodyTalk session, improvements to her illness were validated by the monthly blood test results at the endocrinologist. After 9 months of continuous BodyTalk sessions she made complete recovery. Fascinated with the BodyTalk System, she went on to explore more about this healthcare system and subsequently took the BodyTalk Training in 2011.
In 2012 she become a Certified BodyTalk Practitioner and started her own clinic, Release. But it did not stop there. Her thirst for learning made her go deeper into the BodyTalk System and she undertook all the Advanced BodyTalk and Life Sciences modules, as well as other modalities such as Touch for Health and Craniosacral Therapy. Passionate about BodyTalk, she currently coordinates the BodyTalk Fundamentals and MindScape courses on a regular basis for people who are keen to learn the BodyTalk System. She is also the coordinator for BodyTalk courses taught by the BodyTalk Founder, Dr John Veltheim. In 2015, she became an Advanced BodyTalk Practitioner.
At the end of 2016, Sufen opened the BodyTalk Centre where she she runs her practice and holds the BodyTalk trainings. Sufen teaches the BodyTalk Access Course and aims to inspire and empower people see a different perspective to health that can improve lives.
Sufen actively holds presentations and have been invited to speak about BodyTalk by wellness companies and magazines. Her presentation on Emotional Vulnerability and BodyTalk can be viewed on the website :
https://www.thepausemag.com/articles/emotional-vulnerability-bodytalk
The media has subsequently also caught up with BodyTalk and made a media interview with Sufen where the article is being published on the Business Times on 4 May 2018.
https://www.businesstimes.com.sg/lifestyle/wellness/shape-shifters
Sufen runs a busy practice and sees all types of people for BodyTalk. Her Doula training with Doulas of North America (DONA) adds to her expertise in working with women and babies, dealing with fertility, pregnancy, child birth, postpartum, breast feeding and all other related issues.
As much as childbirth excites her, death is also an aspect of life she relates to at a very deep level. Sufen is currently a volunteer at the Child Bereavement Support Group in Singapore after she encountered the death of her second child when he passed away in his sleep at a tender age of 2 years old. Her BodyTalk journey has been a healing journey, physically, emotionally, mentally and spiritually. BodyTalk doesn't change one's destiny but it helps a person to cope with the challenges that life presents. To empower oneself with the ability to self heal every aspect of their lives. Having experienced death of her loved one, she approaches life with compassion and gratitude.
Always armed with the passion of learning and improving her knowledge and skills, Sufen completed the following BodyTalk, BodyTalk Life Sciences and PaRama BodyTalk modules:
Modules 1&2 : Fundamentals
Module 3 : Principles of Consciousness
Module 4(7) : Bio-Dynamics
Module 5 : Lymphatic Drainage
Module 6 : Macrocosmic BodyMind
Module 9 : Matrix Dynamics
Anatomy & Physiology for BodyTalkers 1, 2 & 3
BodyTalk Access
Eastern Medicine
Body Ecology
The BioPhysical Mind
Structural Integration for BodyTalk
BodyTalk Advanced Integration
Practitioner Reflex
Energetics
Founders Session Intensive
Orthopedic Evaluation
Fascial Energetics Level 1 & 2
Mindscape
Advanced Mindscape
Breakthrough 1
Free Fall 1
PaRama BodyTalk Unit 1
Soul's Journey and the Three Brains
Touch for Health 1 & 2
Craniosacral Therapy with Upledger Institute
Sufen is available for BodyTalk Sessions, Lymphatic Drainage Therapy, Biodynamic Craniosacral Therapy, Pre/Post Natal Consultation and Breastfeeding Consultation at her clinic or at your home.
If you would like a session or interested to find out more about BodyTalk and the trainings available, please feel free to call, text or email Sufen.