Matthew Yuan Han Nonis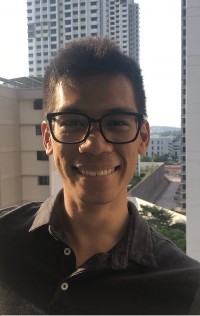 Mr. Matthew Yuan Han Nonis
CBP
Clinic
501 Bukit Timah Rd
Cluny Court
Singapore, 259760
Singapore
Phone: +65 9871 9790
matthewnonis@gmail.com

Biography
Matthew has been drawn to the BodyTalk system since 2009 and started his full-time practice in 2018.
Being active in sharing Bodytalk sessions and working on himself, Matthew found his natural curiosity in how The BodyTalk System leads to the creation of plans and solutions for successful business proposals and working as a team.
Matthew has been applying his understanding of BodyTalk to improve team communication and has helped his clients overcome challenges within teams, vendors and external customers.
Unable to formally put those experiences into words which others can accept, Matthew has been offering Bodytalk Sessions to friends and family, so that one day he would be able to relate those experiences on a broader channel.
"I believe in training, and what I have repeatedly realised is at every plateau along the way is that; to the degree that I believe in training, training opens more doors of possibility for me."
BodyTalk Courses that Matthew has attended include:
Principles of Consciousness
You can connect with me at

+65 9871 9790
Email:

matthewnonis@gmail.com