Cassandra Clegg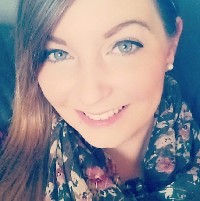 Mrs. Cassandra Clegg
Reiki Master, CBP
Clinic
6015 CASSINO RD

DUNCAN, BC V9L4G5
Canada
Phone: 403-826-7199
trinitysage333@gmail.com

Biography
My name is Cassandra Clegg and I have been practicing BodyTalk since October of 2011.
I have taken Fundamentals, Principles of Consciousness, Macrocosmic Bodymind, Matrix Dynamics, Bio-Dynamics, Anatomy and Physiology, and Mindscape.
I am passionate about self-growth, as well as helping others bring awareness to their body, mind and spirit.
BodyTalk has greatly changed my life in so many ways.
After one session, my back pain I had for about 8 years was gone! I had spent years, and thousands of dollars on other therapies to which none succeeded for my numerous health issues that started to arise again at age 16.
I also went from having lots of energy, to my adrenals not working, and barely being able to function through the day, needing to sleep minimum of 11-12 hours, with naps in between.
I went from being sick for several years straight on a monthly basis with no answers, and then suddenly a bigger health issue arose.
I had chronic pain, anxiety, depression and digestive issues.
BodyTalk was the only thing that helped me through that time. Since beginning my journey, I no longer get sick, maybe once a year. All my other health issues are now resolved.
Not only that, it helped shift my perspective on life a great deal. I couldn't believe the coping mechanisms, modifications, and belief systems I had around myself.
After seeing the impact it had for me, I knew I had to become a practitioner.
I want to spread that awareness to everyone. You can empower your life and health.
I now work in Duncan, BC
My goals are to be an Adv CBP, MSI and a CBI. My passion is through teaching others and assisting them in their evolution.