Tricia Gast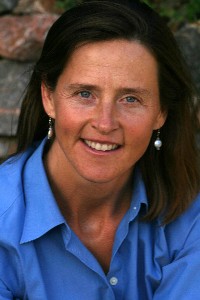 Biography
Tricia Gast is an Advanced Certified BodyTalk Practitioner. She obtained a B.A. in Economics from Smith College and a M.S. in Physical Therapy from University of Colorado. She is currently a registered practicing member with the International BodyTalk Association.
While practicing as an outpatient orthopedic and neurologic Physical Therapist, she repeatedly witnessed clients who were limited in their healing by factors that appeared more non-physical in their nature. This piqued an interest of what factors create complete healing. As a result of these inquiries, she was drawn to the BodyTalk System and the way it honors the root of physical and life challenges, as well as, how the body/mind knows innately how to heal itself when consulted.
She has continued her education with ongoing courses in BodyTalk, MindScape, Clairvoyance and Medical Intuition.
Since using MindScape in her BodyTalk sessions, she has been repeatedly amazed by the profound results and insights for her clients. She utilizes MindScape regularly in her own life which has lead to stronger intuition, remarkable "synchronicity" and daily miracles.
Tricia's combination of an understanding of the physical and energetic body, as well as, a strong intuitive sense facilitates profound and permanent changes in people's lives.
She teaches BodyTalk Access and MindScape. Her Holistic Health practice is located in Littleton, Colorado.
Tricia's BodyTalk Courses include:
BodyTalk Access
BodyTalk: Fundamentals
BodyTalk: Fundamental Integration
BodyTalk: Principles of Consciousness
BodyTalk: Biodynamics
BodyTalk: Macrocosmic BodyMind
BodyTalk: Matrix Dynamics
Finding Health: Mapping the Healing Process
Chinese Medicine for BodyTalkers
Eastern Medicine
BodyTalk Advanced Integration
Orthopedic Evaluation
Pediatrics for BodyTalkers
Parama Unit 1
MindScape
MindScape for BodyTalkers
Advanced MindScape: Expanding the Possibilites
Structural Integration Concepts