Laura Wishart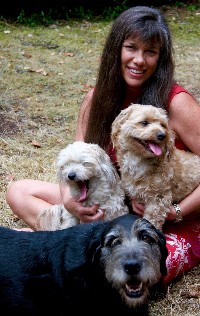 Laura Wishart
CBP
Clinic
West Coast Naturopathic Medicine Ltd.
525 Pioneer Crescent
Parksville, BC V9P 1V1
Canada
Phone: 250-954-1955
bodytalkwithlaura@shaw.ca

Biography
PaRama Body Talk Practitioner
Certified BodyTalk Practitioner
BodyTalk for Animals Practitioner
Licensed HelioSol Practitioner
Licensed HelioSol Practitioner for Animals
LifePrintOS Analyst
Laura lives and works with her husband at their clinic in Parksville British Columbia.
She is passionate about life and uses her knowledge in these modalities to facilitate your journey for self-awareness in health, growth and wellbeing. She continues to study and update her knowledge across all modalities.
Laura looks forward to serving you in person or with distance sessions.
Courses Completed:
PaRama BodyTalk
Circadian Rhythms
Finding Health Consolidated
Protocol Update
The Souls's Journey
Physical Energetics
Practitioner Reflex
BodyPsychology
BodyEcology
BodyTalk For Plants
Eastern Medicine
FreeFall
Advanced MindScape
MindScape
BodyTalk Advanced Integration
Matrix Dynamics (module 9)
BodyTalk for Animals (module 8a)
Macrocosmic BodyMind (module 6)
BodyTalk Lymphatic Drainage & Applied A&P (module 5)
Bio-Dynamics (module 4/7)
Principles Of Consciousness (module 3)
Advanced Protocol & Procedure
Fundamentals (module 1&2)
BodyTalk Access For Animals
BodyTalk Access