Cheryl Ramsay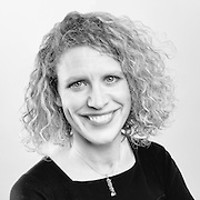 Biography

Since I was a child I felt that there was more to life than just the physical level. In my twenties I went searching for a healing modality that honoured all aspects of the person: body, mind and spirit. I took numerous courses through Wildrose College in Calgary and learned about reflexology, herbology, homeopathy and aromatherapy. It was not until a friend of mine introduced me to BodyTalk that I finally found what I had been searching for all my life!

I suffered with chronic headaches most of my life. The headaches were increasing in frequency and duration to the point that I was having headaches twice a week with them lasting two days at a time. I tried chiropractic, massage and physiotherapy without any success. I attended my first BodyTalk session in August 2011 and had a profound experience. I felt a huge shift in my energy levels and now enjoy life without the chronic pain.

I attended a BodyTalk Access course in November 2011. Since that day I have continued to practice the daily Access routine and have noticed significant changes. I find I am now more flexible, my immune system is stronger (not catching every flu/cold virus) and I have a more positive state of mind.

In January 2012 I completed the BodyTalk Fundamentals course (Module 1 & 2) and later that year became certified as a BodyTalk Practitioner. I have attended all the advanced BodyTalk courses, including Principles of Consciousness (Module 3), Bio-Dynamics (Module 4/7), Lymphatic Drainage and Applied Anatomy & Physiology (Module 5), Macrocosmic BodyMind (Module 6), Matrix Dynamics (Module 9), Eastern Medicine, and the BioPhysical Mind. I have also completed the PaRama College Levels I and II. To enhance my clinical work, I attended the MindScape, BreakThrough, and Advanced MindScape courses. In January 2014, I successfully completed all exams and requirements of the IBA to become an Advanced Certified BodyTalk Practitioner.

I believe that we are all put on this planet to have a "human" experience. However, in having this experience we take things on that do not serve us or allow us to move forward. As Jane Fonda so eloquently said, "We are not meant to be perfect, we are meant to be whole". I believe that BodyTalk allows the person to release what is not serving them so that they can experience life and become "whole". I am excited to continue my journey of learning and applying the principles of BodyTalk to my clients so that they can live the life they were meant to live!