Fiona Mack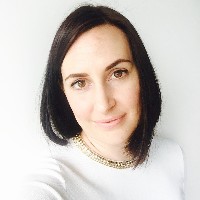 Fiona Mack
CBP
Clinic
Shop 3, 1-5 Hackett Place

Hackett, ACT 2602
Australia
Phone: 0417478664
fiona.l.mack@gmail.com

Biography
I am a certified BodyTalk Practitioner and have an insatiable curiosity in the mind-body connection and the human potential.
I look at life through the lens that our beliefs, thoughts and feelings are the filter through which we experience life; some of which do not serve us. Underlying beliefs, often unconscious, give rise to both thoughts and feelings.
Having known what it was like to live with a mind that antagonised and sabotaged my health and wellbeing; led me on a journey of healing and self-discovery.
With vast improvements to my own health and wellbeing; regular BodyTalk sessions have also provided me a wealth of meaning, inner source of resilience, confidence and self-belief.
Fascinated with the results I experienced, I started studying the BodyTalk System in 2011 and certified as a BodyTalk Practitioner in June 2015.
Through respecting the innate wisdom in all of us and optimising the natural healing ability in body, mind and spirit; the journey towards self-awakening becomes a masterpiece.
I accept clients for in-person and Skype sessions by appointment only.
Change starts from within.
When is now a good time to prioritise you and your wellbeing?
BodyTalk System modules taken:
BodyTalk Fundamentals 1 & 2
Principles of Consciousness
MindScape
Other modalities:
Certified NLP Master Practitioner
Reiki Level II Practitioner