Valerie Lyn Ashmore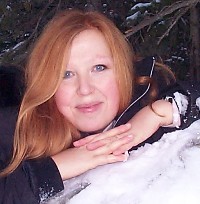 Biography
Helping you foster fulfilling and healthy lives!
Valerie is an experienced Bodytalk Practioner and Lymphologist with over 14 yrs of experience in alternative healing. She has also excelled in various other healing modalities. Valerie incorporates her knowledge and experience of Lymphology, Radionics, Energy Medicine, Sound Therapy, Chakra Balancing, and Shamanic Healing into her practice, allowing her clients to receive the best possible care.
Valerie has participated in numerous humanitarian efforts throughout the world. She has been blessed with two private audiences with His Holiness the Dalia Lama and has spent time with many recognized and respected advanced teachers and High Lamas in Tibet, India, Denmark, United States and Canada.
In the past I was suffering from various health issues and self limiting beliefs. Bodytalk has enabled me to release past traumas, empowering me to find my passion and my life purpose of helping others regain and maintain fulfilling healthy lives. Bodytalk has also enabled me to live a healthier life and build healthy bonds with those around me fostering a more authentic and meaningful life full of joy and prosperity. --Valerie
Other courses completed
R.E.N.E.W.

BioGeometry

Sacred Geometry

Linking Awareness

Steps to Leadership

Psychology of Vision workshops

Psychology of Vision Apprenticeships (2)

Certified Lymphologist (Clarity University)
BodyTalk Advanced Modules
Advanced Mindscape

Advanced Integration

Bio-dynamics - Chinese Medicine and Energetic Chiropractic techniques, sports performance and more

BodyEcology

BodyTalk for Animals

BodyTalk for Plants

BodyTalk:Lymphatic Drainage and Applied A&P Eastern Medicine, John Veltheim, Study of various Eastern Systems of Healing and thought and how they relate to all your energy systems

Finding Health 1- with John Veltheim

Finding Health 2 - with John Veltheim

8 Treatment Intensive Sessions with John Veltheim

FreeFall 1

FreeFall 2

Macrocosmic BodyMind: The macrocosmic view of the function of the bodymind complex and our health and relationship to cycles of life (Chinese Clock and Meridian Systems, (Acupuncture without needles)) Hereditary factors, Past Events and the Environment (balancing epi-genetic factors).

Matrix Dynamics , they Study of how personality, belief systems, patterns of thought affect the BodyMind at all levels

Mindscape

Principles of Consciousness (Consciousness and Bio-energetic psychology.

Session Intensive with Amanda Rollefstad

Session Intensive with Claudia Schembri-Heitmann

Session

Intensive with Janet Galipo