Celso Juc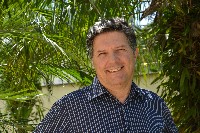 Biography
Celso Juc, the first Brazilian certified instructor to teach MindScape, has been working on people development for more than 10 years, focusing initially on leadership programs and currently working with MindScape and Emotional Intelligence and Emotional Leadership.
Celso has been studying Quantum Physics for a long time and its implications in the daily life of each one and how the morphic field acts in our life. He is a Mindfulness practitioner and has a postgraduate degree in Archetypal Diagnostics from Escola Paulista de Medicina.
He also acts as Coach, using Breakthrough to break beliefs with his clients.
Prior to working with people development, Celso obtained a degree in engineering, working on large projects, as well as a postgraduate degree in Business Management, E-Business and Project Management, which gives him an easy way of working in corporations, being able to teach MindScape as a fundamental tool for creativity and good results in business.
Get to know more about Celso Juc at www.celsojuc.com