Emma Coutts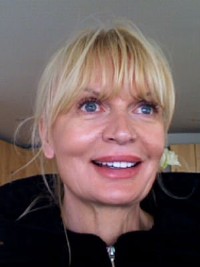 Biography
I tutored at King's College Dental School in Dental Hygiene and I worked with a Maxillo-Facial Consultant on oral cancers both in the hospital environment and in private practice. Often so much did not make sense to me but the modus operandi was state-of-the-art and nothing was open to question. Many years I nursed someone on haemodialysis also giving me tremendous insight into the world of Western medicine, it's many worthy practices and achievements but equally, many dismal failures.
It was a revelation and a great moment to discover a dynamic health system which actually acknowledged the innate wisdom of the human bodymind. After a module in my Humanities degree on 'Medicine and Society 1500 - 1934 it was astounding to learn how the 'Learned Physicians' chose to ignore and disregard new concepts not only in complimentary areas but even within their own ranks, in order not to rock the boat and sadly this mindset still prevails amongst many.
It is a great joy to work as a practitioner in BodyTalk and to see the miraculous way the body goes about healing itself,without diagnosis, ego agendas and intentions. How the shifts in consciousness allow people to become, who they really are, complete within themselves.
My clinic times are Monday - Saturday 9am - 5.30pm
Courses Taken:
Body Psychology : Organs, Endocrines, Fascia & Water
BodyTalk Advanced Integration
Plant Talk
Body Ecology (The Microbiome)
Matrix Dynamics
Bio-Physical Mind
Structural Integration
PaRama Unit 1 (ongoing)
Bio-Dynamics
Advanced Mindscape - Expanding the Possibilities
Eastern Medicine
Principles of Consciousness
Macrocosmic Bodymind
Fundamentals Integration
Advanced Mindscape
Finding Health 2 - Applied Consciousness
Founders Session Intensive
Advanced Mindscape
Finding Health 1
Advanced Exploring Procedure
Mindscape
Fundamentals Part 2
Fundamentals Part 1