Enid Fox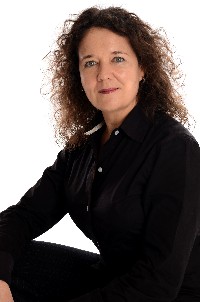 Ms. Enid Fox
ADV Mod 3,6 & 9, Reiki Master, CBP
Clinic
Natural Health Practice @ The DNA Express ,1 Henley House, Wellington Park
Wellington street, Durbanville
Cape Town, WC
South Africa
Phone: +27781004414
enid@dnaexpress.co.za
www.dnaexpress.co.za
Biography
My health challenges in 2011 steered me towards the MindScape course with Dale Fox, which I completed in April 2012. Shortly after, I developed a keen interested in BodyTalk. In June 2012, I joined Wilma Grobbelaar on her BodyTalk Fundamentals Course in Cape Town, and qualified as a CBP (Certified BodyTalk Practitioner) in May 2013.
In my ongoing quest for deeper understanding of the many factors that affect us on all levels, I also studied and graduated as a Reiki Master. Incorporating all of these modalities, including the intuitive powers I have developed, guide me in offering my clients what is appropriate for them – which means that each client is seen as a unique individual with needs specific to them.
My growing practice in Cape Town includes Animal Communication and BodyTalk for both People and Pets. On my journey I have studied Health, Fitness & Exercise at Telford College in Edinburg, Scotland and Nutrition & Body Analysis at Damelin in Johannesburg, South Africa.
Everything in our lives is connected. We are being affected by our environment, in both relationships and our surroundings. I am striving to achieve optimum health on all levels of the Body, Mind and Soul. BodyTalk and MindScape empowers YOU to take responsibility for your own healing, on all levels.
I look forward to meeting you.