Bahar Nagi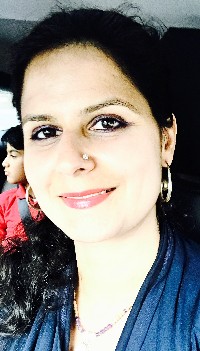 Mrs. Bahar Nagi
Sekhem Energy Healing Advanced Level, CBP
Clinic
Ealing

London, W5
UK
Biography
My journey with BodyTalk began when i had my first child and wanted to help him recover from vaccine damage and birth trauma issues we faced. I tried numerous alternative therapies and saw that the eczema and issues we faced were resolved within 2 years.
I chose BodyTalk to train in because it fit around my then two children and it was safe and non invasive for all. I noticed that with other alternative therapies i still reacted sometimes, being so sensitive and so this was the safest for me. I started learning BodyTalk and found that each different module offered more new information that i felt i just had to learn, being curious to learn more and fascinated when i applied the techniques and they worked for me, my family and then others around me. In between this i have learnt Advanced level Sekhem (Helen Belot's lineage), having felt drawn to Egyptian healing and experienced its gentle subtle holistic energy.
BodyTalk has helped me in many ways, given me more energy, and most recently helped me regain balance after inflammation in the spine left me unable to walk and I had to re learn and retrain my bodymind on this. Alongside physical movement this has been a huge tool in my recovery process and continues to be so as well as helping to detoxify and reduce the effects of the steroids I was on. Within a day at hospital I was off painkillers by doing musculoskeletal and other techniques on myself whilst lying in a hospital bed.
My life and intuition has also been immensely enriched by my Shivyog meditation practice, being an advanced Sri Vidya and Shambhavi healing practitioner and running a weekly Shivyog forum in Ealing, West London to empower others to come together and practice pranayama breathing techniques and kriyas, meditation, healing and recharging us for the week ahead.
I co-run the Arnica North West london group which is part of a non profit network that supports parents interested in natural immunity for their child and less intervention to promote the best health possible. I have observed that in making relevant changes to my families lifestyle, i have a healthier family.
I co-run a Sekhem meet up group who meet in central London to give Sekhem treatments on a regular basis.
Modules of BodyTalk studied:
BodyTalk Fundamentals modules 1 and 2
Module 3 Principles of Consciousness
Module 4/7 BodyGenics
Module 6 Macrocosmic BodyMind
BodyTalk Access Technician
Mindscape
Finding Health Consolidated
Communicators of Stress and Relaxation /weight and Metabolism
Eastern Medicine
The Soul's Journey-Exploring the Mind & 3 brains
CDRRRII Plug in
The Fourth phase of water
PaRama
Body Psychology
Fascial Energetics and Orthopedic Evaluation
Vitality and clarity series
unhealthy family group work and puberty
headaches , migraines and brain fog
BodyTalk Direct
Journey into the Heart BodyTalk Study Group
Non BodyTalk enrichment:
Sekhem living light energy Practitioner (Helen Belot's lineage)
Art of Self Realisation, Shambhavi Healing (3rd eye), Sri Vidya, AVS Mindfulness ShivYog programs.
Distance (remote) sessions available as well as in person.