Debra Brown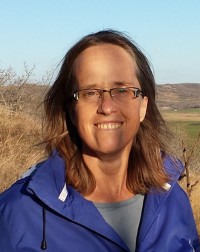 Debra Brown
CBP
Clinic
Regina: 800 Horace St
Moosomin: Enchanted Touch Day Spa
Rocanville Wellness Center, SK
Canada
Phone: 306-643-4914
debrabrown.bodytalk@xplornet.ca

Biography
My lifelong interest in health and personal transformation led me to BodyTalk in 2012. I was amazed at what was being discovered and by the feeling of well-being that followed sessions. Much to my surprise and delight, within a couple of months I was taking BodyTalk Fundamentals with the goal of becoming a certified BodyTalk practitioner.
What I most love about BodyTalk is that it works on all levels – physical, mental, emotional, spiritual – to address the root cause of illness, pain and disharmony. It is gentle yet profound.
I offer sessions in the Rocanville, Moosomin and Regina areas of Saskatchewan as well as distance sessions. I would be honoured to be part of your journey of health and wellness.
I was certified in 2013. Classes taken include:
BodyTalk
BodyTalk Fundamentals, Fundamentals Integration,
Advanced Protocol & Procedures, BodyTalk Access,
Principles of Consciousness, BioDynamics,
Fascial Energetics 1&2.
LifeSciences
FreeFall, MindScape, Advanced MindScape, BreakThrough 1
Working with Plants & Animals
BodyTalk for Plants
Linking Awareness