Mary Strange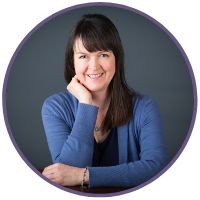 Mary Strange
BA (Hons) Modern Langs (German & Spanish), CBP
Clinic
(Distance sessions available worldwide)
Cambridge Road
New Malden, Surrey KT3 3QL
UK
Biography
Hi! I'm Mary - Holistic Health Practitioner & BodyTalker.
I've always been fascinated by the bodymind's ability to heal itself. As a child I thought the healing power came from my mum's magic plasters until I learned that the healing power lies within us.
In my 20's I became interested in the healing arts and over the years I've trained in Reiki, Reflexology and EFT - to name but a few.
In 2013 I was introduced to The BodyTalk System. I was intrigued by this comprehensive and dynamic system of energy medicine which combines teachings and wisdom from both Western and Eastern medicine plus the knowledge of modern physics and advanced mathematics into one, all-encompassing system.
BodyTalk is the go-to healthcare system I use in my holistic health practice today. I love that it can be used as a stand-alone system and can also be seamlessly integrated to support any other healthcare modality.
I invite you to experience BodyTalk for yourself.
*******
BodyTalk Modules:
BodyTalk Access
BodyTalk Fundamentals (Modules 1 & 2)
BodyTalk Fundamentals Integration
Specialist Courses:
BodyTalk For Plants
Mindscape
Founder Workshop:
Practitioner Reflex: The ability to respond