Mary Strange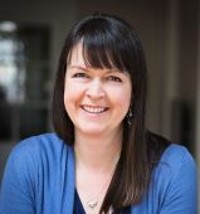 Biography
Hi! Mary here - BodyTalker & Coach.
I've always been fascinated by the bodymind's ability to heal itself. As a child I thought the healing power came from my mum's magic plasters until I learned that the healing power lies within us.
In my 20's I became interested in the healing arts and over the years I've trained in Reiki, Reflexology and EFT - to name but a few.
In 2013 I was introduced to The BodyTalk System - a comprehensive and dynamic system of energy medicine which combines teachings and wisdom from both Western and Eastern medicine plus the knowledge of modern physics and advanced mathematics into one, all-encompassing system.
The beauty of BodyTalk is that it can be used as a stand-alone system and can also be seamlessly integrated to support any other healthcare modality.
I invite you to experience BodyTalk for yourself.