Mary Strange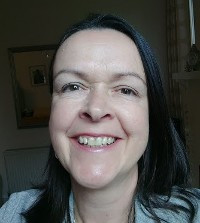 Mary Strange
Coach, Reflexologist, CBP
Clinic
The BodyTalk Practice

New Malden, Surrey KT3 3QL
UK
Phone: +442082412501
marystrange22@gmail.com

Biography
From Modern Languages To The Language Of Health
After gaining a BA in modern languages, Mary spent ten years travelling and working in Europe and the Far East. When she returned to the UK she began to focus on family life. Whilst pregnant with her son she retrained as a Reflexologist. Since then she has been interested in the mind-body connection and has taken courses in Reiki, Bach Flower Remedies, Dahn Yoga and the Inside-Out Paradigm (aka The Three Principles or Subtractive Psychology).
Her interest in BodyTalk was sparked by an article in a Reflexology magazine. Intrigued and keen to learn more about this new, cutting-edge holistic healthcare system that is based on the latest scientific understandings from quantum physics, she attended the BodyTalk Access course.
Mary went on to qualify as a Certified BodyTalk Practitioner in 2013.
"For me the changes I have experienced since using the BodyTalk Access routine on a regular basis and receiving BodyTalk sessions have been subtle but profound. Apart from improvements in minor physical ailments the most dramatic benefits have been increased confidence, clarity and contentment." Mary
BodyTalk Modules:
Matrix Dynamics
Macrocosmic BodyMind
Bio-Dynamics
Principles Of Consciousness
Fundamentals Integration
Fundamentals
Access
Specialist Courses:
BodyTalk For Plants
Mindscape
Founder Workshop:
Practitioner Reflex: The ability to respond