Rod Lawrence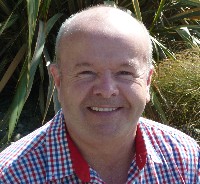 Mr. Rod Lawrence
CBP
Clinic
Kapiti Coast

Wellington,
New Zealand
Phone: +64 27 287 2381
rodbodytalk@gmail.com

Biography
I'm a Certified BodyTalk Practitioner based on the Kapiti Coast near Wellington.
I was introduced to BodyTalk by my wife and found that my overall health and wellbeing improved as a result of the sessions. Intrigued how something so simple could have such a profound impact I decided to take the introductory BodyTalk Access course to find out more.
I discovered a natural affinity with the principles and approach of BodyTalk and decided this is an ideal way for me to connect with others and support them to achieve their own natural balance of mind, body and spirit.
Since being introduced to MindScape, I have been able to integrate MindScape into my sessions, This adds a whole new perspective to sessions with my clients.
I'm available to conduct sessions in Paraparaumu and Paekakariki and can also arrange home visits in the Kapiti coast area. For work relating to animals, I am able to conduct home visits. Distance sessions via Skype can also be utilised for both humans and animals.
As an enhancement to my BodyTalk skills I have had great success in using energy healing for the removal of pain from the body
My BodyTalk journey so far:
BodyTalk Access

BodyTalk Fundamentals 1 and 2

BodyTalk Principles of Consciousness (Module 3)

MindScape

Linking Awareness animal communication

BodyTalk Fundamentals for Animals

Energetics
Other Modalities:
Energy Healing
Reiki (Levels 1)
EFT (Levels 1 and 2)
Energy Healing