Janice McDonald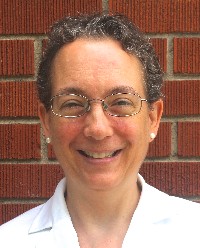 Biography
Janice McDonald, CBP
The first quality her BodyTalk clients notice is the exuberance that Janice demonstrates about everything in her life! The results of her personal search for optimum health and a desire to maintain the health of her family have created a career commitment that Janice speaks about with passion.
Public speaking, mentoring, effective listening and evaluating are skills she has honed through participation in Toastmasters. As a compassionate and focused leader, Janice has a keen sense of understanding where a group is at and where it can go. Leading a team and motivating others to reach beyond their dreams are her strengths.
Janice knows BodyTalk will enhance the performance of any discipline. Fears of performing and speaking in public can be overcome with BodyTalk. She invites you to use this modality to enhance your creativity, performance and passion in your chosen discipline.
With an eye to the future, she envisions the Brantford region to be a natural Mecca for all that BodyTalk has to offer. Janice would be honoured to be a part of your health journey by sharing her passion and expertise in the BodyTalk System.
For more information or to contact Janice
E-MAIL bodytalkbrantford@gmail.com
CALL 519-759-1605