Heather Rutkowski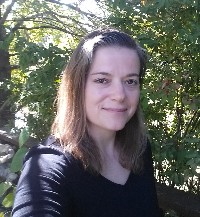 Biography
Heather D. Rutkowksi, CBP, EmRes
Heather started as a Certified Pastry Chef and Certified Chef. She has a background with food and nutrition and has used Holistic Healthcare for natural healing of herself and her family for at least 20 years. She worked with pregnant and new mothers as a Leader with La Leche League for about 8 years.
In 2012 she received her Certified Reiki Master/Teacher.
Heather began her BodyTalk journey 2011 when she took BodyTalk Access. A few months later she took BodyTalk Fundamentals 1 & 2. While Heather continued to raise and homeschool her children, she worked with friends and family doing BodyTalk sessions. She also continued to learn and expand as she also added other energy modalities, such as Sontre.
In 2015, her love for BodyTalk was renewed as she took Fundamentals again and started taking Advanced Classes. She has taken BodyTalk Access, Fundamentals, Fundamentals Integration, Mod 3 Consciousness, Mod 4/7 BioDynamics, Mod 6 Macrocosmic BodyMind, Mod 9 Matrix Dynamics, MindScape, Advanced MindScape, and MindScape for BodyTalkers.
She also continues growing her knowledge and learning through MindScape and BodyTalk workshops and trades, and also supplemental courses that the IBA offers.
As her children grew older, she officially launched her business in 2017. She provides BodyTalk and Emotional Resolution® sessions. In 2018 she started working with Emotional Resolution (EmRes®), and in 2019 she certified as an Emotional Resolution® Practitioner. In 2020, she became a Certified BodyTalk Practitioner. You can read more about her at: www.emotionalresolutionkc.com
She loves how these two modalities work so well at complementing each other.
She enjoys working with many different types of clients. She particularly enjoys working with children and mothers. She loves to work with mothers during pregnancy to help with prenatal bonding and new mother bonding. She has worked with anxiety, stress, severe depression, and chronic illness, to name just a few.
She works with clients from all over the country over video and by phone. She can also work in-person with clients in the Kansas City, Missouri area.
It is extremely important to Heather that she maintains the principles of BodyTalk and continues to work with her clients under what is priority for them, no matter which modality she uses. She feels it is essential that she is just there to walk along as a guide with her clients as they find their path to healing.