Angelika Klotz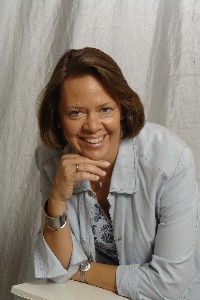 Biography
» German
Being trained and certified in many different healing modalities it was my Touch for Health teacher who introduced me to BodyTalk and when Kerry D'Ambrogio came to teach the fundamentals in Hong Kong (where I was living at the time), I was totally taken by the astounding effects a BodyTalk session can have. I have been practicing BodyTalk ever since and became a certified practitioner in 2004. I enjoyed taking all advanced modules and love connecting with clients and seeing their incredible improvements. I became an Advanced BodyTalker in 2009 and a PaRama practitioner in 2014.

I continue to strive bringing compelling new approaches to healing, which make shifts and changes happening for the better. There is not a day that I am not using BodyTalk and after two decades I still love what I do and the results I am seeing within myself, my family and friends and of course my clients.
Please visit my website www.angeliquehealing.co.nz to read testimonials from many satisfied clients.
Other certifications include Reiki Master Teacher, Aromatherapist, Esogetic Colorpuncture Therapist and Emission Energy Analysts, Aromatic Kinesiologist, Psych-K Practitioner and BodyIntuitive.