Vanessa Crabtree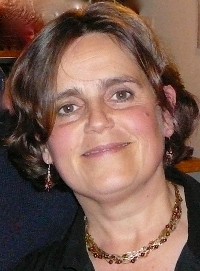 Biography
I discovered the BodyTalk system in 2013 when work related stress caused a severe flare up of the rheumatoid arthritis with which I had been diagnosed since 1995, after many years of well-controlled symptoms. I went for a session not knowing what to expect and was intrigued by the system and then delighted by the changes that followed, with both pain and fatigue improving significantly. I noticed additional unexpected benefits such as improvements in hayfever and headache symptoms. I also felt a sense of well-being, harmony and purpose that had been lacking in my life for some time and, in 2016, four years on from my lowest point, where I could barely stand or walk, I cycled from Land's End to John O'Groats!
Despite having had an interesting and enjoyable career as a Chartered Accountant in audit and fund management, which allowed me to work overseas, I increasingly felt that I needed to step out of the office environment as it was no longer fulfilling. I realised that I had found BodyTalk (or it had found me!) at the perfect time.
I qualified as a CBP in June 2015 and am very excited to continue to learn more about this fascinating system whilst helping my clients transform their health, well-being and find balance in their lives.
If you would like to book an appointment or find out more, please contact me by phone on 07906 138002 or by email on vanessa@inspirationalhealth.co.uk.
My clinic times are:
Monday morning/evening
Wednesday morning/afternoon
Thursday morning/afternoon
Saturday morning
I look forward to meeting you!
To date I have taken the following BodyTalk courses:
BodyTalk Access
BodyTalk Fundamentals
Fundamentals Integration
MindScape
Lymphatic Drainage and Applied Anatomy & Physiology
Principles of Consciousness
Macrocosmic BodyMind
BioDynamics
Matrix Dynamics
Hormones & Neurotransmitters: Stress & Relaxation
Advanced MindScape - The Quantum Experience