LaShonda Janae Brown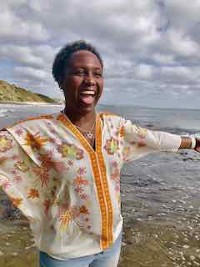 Biography
Hi! I'm LaShonda Janae, an advanced trained and Certified BodyTalk Practitioner, Certified Equus Coaching and Life Coach, and Reiki Master.
My vision for my clients is to provide a honest safe space as they partner with me in co-creating inspired emotional, mental, physical and spiritual well-being.
What is possible for you when you feel good in your MindBody? What if your mind, body, emotions and spirit can be your own personal MindBody Oasis? What would that provide for you in your life?
Discovery what is possible with a complementary discover call.
in Love and Wellness,
LaShonda Janae