LaShonda Brown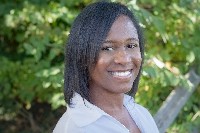 Biography
I am grateful to serve so many with the BodyTalk Healthcare system. I chose BodyTalk for its natural way of finding root cause details leading to lasting solutions to my health and others. Being able to offer that to others is a blessing. The deeper I live inside of the BodyTalk lifestyle the more I love people on a soul level. Knowing that healing emotionally, mentally, physically and spiritually within one healing modality is encouraging and expansive to think about.
Thank you for taking time to read my bio. If you would like to know more about my educational and professional work history please visits me on LinkedIn.
In the meantime, I would love to have a conversation with you and answer questions on how I may serve your health and wellness.
Blessings,
LaShonda Brown