Dafna Golan-Carbone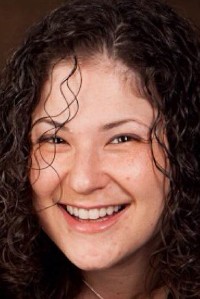 Biography
My philosophy is that your body knows best how to heal itself. I am here to be your guide, interpreter and collaborator in getting rid of the stuff that's in the way, knocking your body off course, so you can continue on your journey to your ultimate, healthy, happy, vibrant self.

I'm a mother of two little ones, wife to a wonderful husband, a certified BodyTalk practitioner since 2013 and infant development parent coach since 2009.

I work with women and couples who are trying to conceive, preparing for birth, and healing from delivery. We don't always realize that the things and issues that block us from becoming what we want (pregnant, healthy, pain free, etc.) are waiting for us to listen to them and release them so we can go on with our lives.

I prepare parents before the birth of baby which reduces stress, brings clarity and eliminates feeling out of control once baby arrives.

I've worked with hundreds of parents since 2009 to guide them through the wonderful, yet (very) challenging first months with baby. I help them understand how babies are designed to move and how they can support the incredible flow of development and give their baby the best start in life.

I am trained in various modalities that address the energetic and physical structures of the body-mind and I combine them all as appropriate for each client. That creates a unique and tailored treatment that changes as needed in every single session.

My BodyTalk training includes:
BodyTalk Fundamentals (2)
BodyTalk Fundamentals Integration (2)
BodyTalk: Principles of Consciousness (2)
BodyTalk: Bio-Dynamics
BodyTalk: Macrocosmic BodyMind (2)
BodyTalk: Matrix Dynamics
BodyTalk: Advanced Integration
Structural Integration for BodyTalkers (2)
Structural Integration Concepts: Visceral Dynamics
BodyEcology (2)
Epigenetics for BodyTalkers (2)
MindScape
Energetics
Soul's Journey and the Three Brains
Other training include:
Infant Development Parent Coaching
Craniosacral Fascial Therapy