Connie Popowich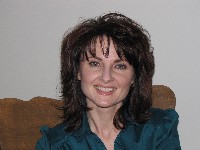 Connie Popowich
CBP, Parama BP
Clinic
201, 17303-107 Ave.

Edmonton, AB T5S 1E5
Canada
Phone: 780-721-2019
connie.p@shaw.ca

Biography
Hello and Welcome to the exciting world of BodyTalk. If you're ready to open yourself to life, you've come to the right place.
Balance, synchronicity, harmony and purpose of my mind, body, spirit and life is what I was seeking while going through a separation/divorce, and experiencing a new relationship. At the time, I was in the dental field with the same dentist for 17 years, and since I was making changes, why not include my vocation?
Hypnotherapy caught my attention. Not only could I help people find resolution in the subconscious, but I could also dig out my own BS (belief systems), tear down my walls and really experience life as it happens. The experience through my own hypnotherapy sessions left me feeling disappointed and missing the "aha" – or did it? The message I received was that I already had "IT," and in three or four days I'd be told what my new career path would be.
Four days later I had my first BodyTalk session. Still not convinced, I put it out in my meditation that if this is what I'm meant to do – become a BodyTalk Practitioner – the course would have to come to Edmonton at the beginning of the new year and the money would have to come from somewhere. Three days later I received a call that Modules 1/2 were coming in January/February. I thought, "2 out of 3 ain't bad, now show me the money!" – and it appeared, too.
In January/February 2005 I completed BodyTalk: Fundamentals and became a Certified BodyTalk Practitioner in August of that year. Since then I've studied and audited most of the advanced modules and some of the specialized courses: BodyTalk: Fundamental Integration, Principles of Consciousness, Bio-Dynamics, Lymphatic Drainage and Applied A&P, Macrocosmic BodyMind, Matrix Dynamics, BodyTalk Advanced Integration, BodyTalk Orthopedic Evaluation, Chinese Medicine for BodyTalkers, PaRama Unit 1 and Practical, Mindscape and Breakthrough. On a personal and professional level, my studies are far from being complete – the knowledge is vast and ever expanding. With so much to tap into, I'm a student for life.
After 25 years in the dental field, I officially retired November 2012 - removing what I thought was a safety net actually turned out to be a block - to focus on my BodyTalk practice and clients, facilitating in person and with distance sessions, whether in my Edmonton clinic or my home office in Morinville. I enjoy working with all age groups and respectfully reflect on the individuality of each client as the BodyTalk takes us through their own processes to gain balance with their physical, mental and emotional issues.