Janine Stokes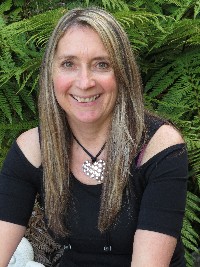 Biography
Janine lives in Tauranga, New Zealand. She has been a Certified BodyTalk Practitioner (CBP) since 2014, as well as a PaRama BodyTalk Practitioner (Par BP) since 2016.
She has been practicing Reiki since 2004, and is a Master Practitioner in both Ushui and Karuna Reiki. Janine uses a combination of modalities (also including tuning forks) for an individualised treatment plan.
Janine is passionate about facilitating change for her clients on their health and well being journeys.
All sessions are either Online, by Phone, or Distance - so she is available for sessions throughout New Zealand, or worldwide.
For more information, and testimonials - please visit her website www.bodytalktauranga.co.nz
If you wish to make an appointment with Janine:
Ph 027 610 3980
or Email: janine.bodytalk@gmail.com
Modules completed:
Fundamentals Modules 1 & 2
Principles of Conciousness Module 3
BioDynamics Module 4/7
Lymphatic Drainage Mod 5
Macrocosmic BodyMind Module 6
BodyTalk for Animals 8a
Matrix Dynamics Module 9
BodyTalk Advanced Integration
BodyTalk Access
Advanced BodyTalk Protocol and Procedures
Body Ecology Masterclass with Dr Laura Stuve
Energetics
BodyTalk and DNA
BodyTalk in the treatment of Cancer
BodyTalk and the Family Hope Centre Program - Neurological Disorders in Infants and Kids
Practitioner Reflex
Mindscape
Advanced Mindscape
Breakthrough
Linking Awareness - Intercellular Communication
Body Psychology - Shoulders, Hips, Spine, Organs, Endocrines, Water, Fascia
Epigenetics for BodyTalkers (Dr Laura Stuve)
PaRama Unit 1
PaRama Unit 2
PaRama Practical
The Souls Journey: Exploring the Mind and Three Brains
The Metaphysics of Treating
Eastern Medicine
Supplementary Course - Male and Female Infertility
Traditional 5 Element Acupuncture
Finding Health Consolidated
Fundamentally BodyTalk
BodyTalk Direct
Other Training:
Certified Reiki Master Practitioner in Usui Reiki
Certified Master Teacher in Karuna Reiki
NZ Diploma in Business Studies
NZIM Diploma in Management
Myofascial Release Therapy - The fundamentals with Beth Beauchamp
San Baio - the three treasures with Janet Galipo and Dr Nancy Werner
Integrative Anatomy with Lynn Teachworth
Linking Awareness Adventure with Loesje Jacobs
HelioSol Practitioner
NZ Light Flower Essences
Tuning Forks
Member of International BodyTalk Association (IBA)